Spark AR Studio has already inspired thousands of private and business users to create their own augmented reality filters. And in case you're wondering: is spark AR free? Yes, it is! In this blog post, we will explain what it is and how to use Spark AR to create augmented reality filters for Instagram.
If you are reading this on your phone, check out our first AR filter here.
What is Spark AR Studio?
If you know what augmented reality is and want to jump straight to the "how-to" part, click here or go to the Spark AR download for Windows or Mac here.
So what is Spark AR? The name stands for Spark Augment Realit. It's a software developed by Facebook to somewhat easily create augmented reality effects for Facebook and Instagram. Augmented reality basically means that 3D objects can be layered over our real-life environment using devices like smartphones, tablets or augmented reality glasses like Microsofts HoloLens or the Google Glass.
Spark AR currently offers different types of augmented reality effects that you can find listed here. Most of the effects can be used on any face or environment using front and back camera but some are restricted to using the front or back camera only.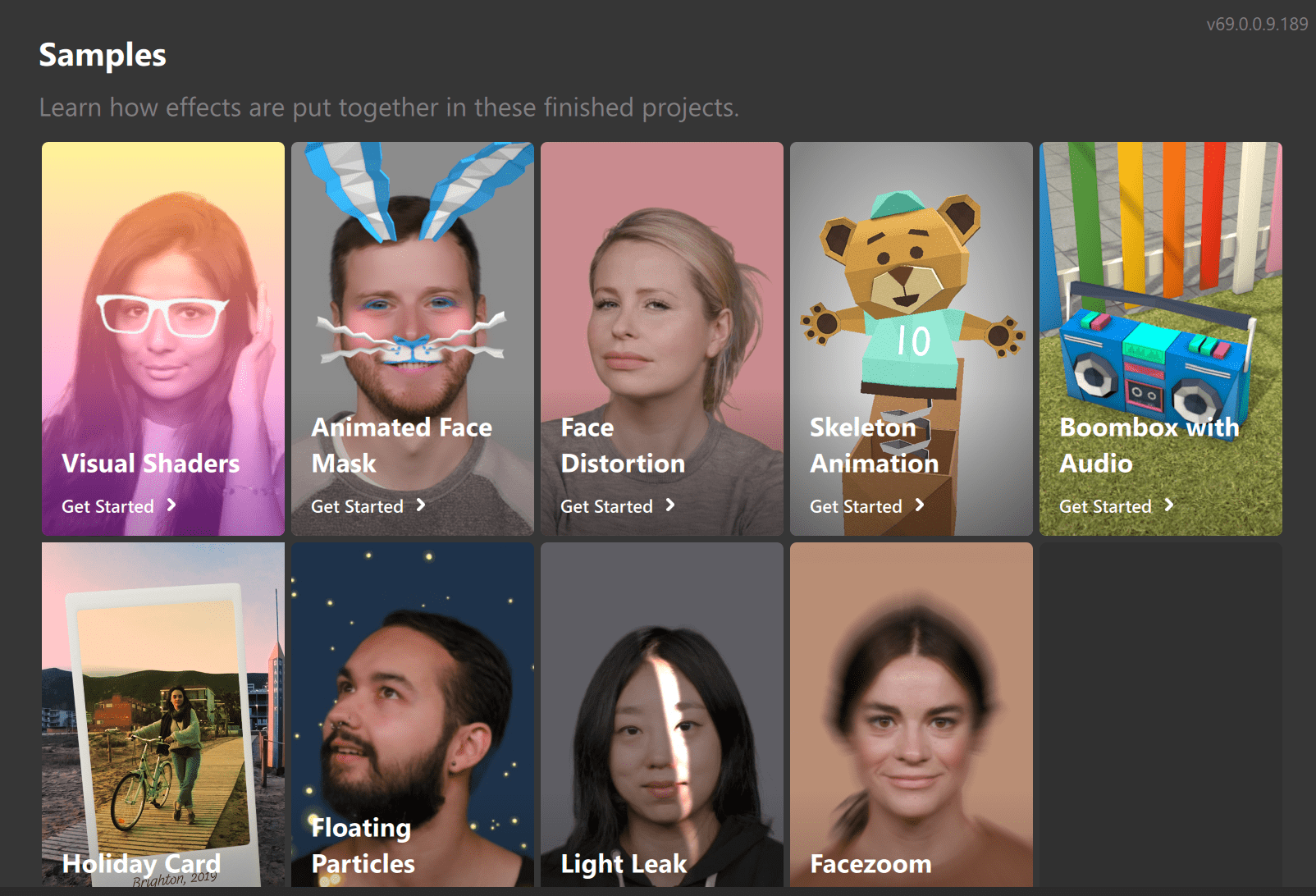 While it is true that augmented reality or AR technology is not new and has been around for several decades, we are still only scratching the surface of possibilities as our technology gets more sophisticated. While devices like HoloLens or Google Glass intend to revolutionize fields like medicine or engineering, Spark AR aims to make augmented reality accessible through social media on our phones.
Due to the huge success of Instagram stories, AR is in many ways the only logical consequence to bring Instagram stories to the next level.
Learn how to use Spark AR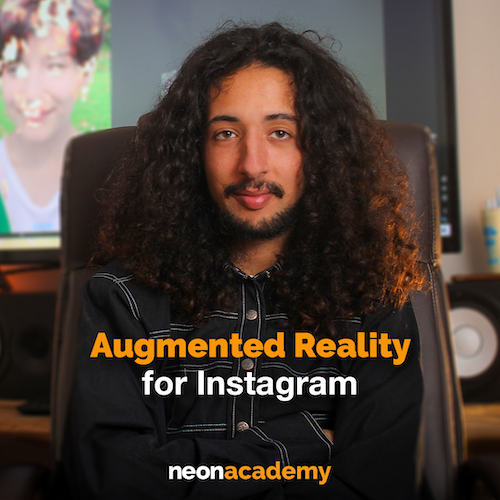 It is relatively simple to use Spark AR, which is why we've partnered up with Loup Bahroune to create a course for the neon academy community. Loup is an established Spark AR developer who has created Instagram filters for brands like Adidas or Heineken and will teach you:
✅ How the Spark AR interface works
✅ The principles of 3D creation
✅ Beginner and Advanced Instagram filter creation
✅ How to upload your filters to the Spark AR Library
✅ How to create a filter with a real-life object
✅ and much more
Why is Spark AR such a big deal?
Until the 13th of August 2019, AR for marketing on Instagram was limited to big influencers like Kylie Jenner or Nike. Now, Facebook allows everybody to use and submit their own AR effects on Facebook and Instagram for free! So as already mentioned, it's free to download the Spark AR app for Windows or Mac and start creating your very own augmented reality effects and filters.
Kylie Jenner, for example, used Kylie Cosmetics' Instagram AR to promote her lipstick. If you opened Instagram stories and applied her filter to your face, you would get a preview of what the lipstick could look like on you – it's basically a Spark AR lipstick.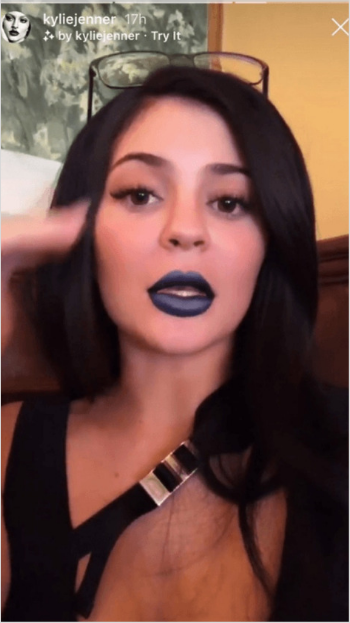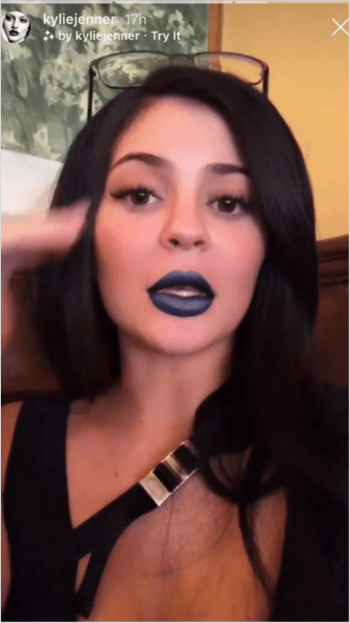 This example should give you an idea of how powerful this application could become for businesses and it's only natural that early-adopting brands will invest early to master this tool and explore new ways to promote their products through AR.



Where to find AR filter on Instagram?
For the moment there are three ways of finding filters on Instagram. The first one is to use the new Effects gallery on Instagram which you will find in your story interface. Swipe through the effects until This makes it easy to discover new and trending AR filters but unfortunately, we are still missing a search option at this point.
If an AR filter is opened on a phone, the profile of the creator is linked on the top left corner, which actually allows creators to get new followers if their filters are used a lot.
The second way to find filters is to follow creators. By following an IG account that published IG filters, they are automatically added to your camera selection ready to use.
Last but not least, when publishing an effect one can generate a link that will send people directly to the AR filter.
How brands can use Spark AR
The most prominent aspect of augmented reality is that it is the next level of interactivity between brands and consumers on social media.
Influencers like Kylie Jenner can make filters to make people try their lipstick or make-up without ever visiting a store, the fashion industry could create AR filter to let you try clothes virtually or furniture companies could use AR to show what their furniture would look like in your home or Tinder giving a rainbow look to the Flatorion building to celebrate equality. The possibilities are endless and we can expect a boom of consumer-oriented AR as a marketing tool in the years to come.
Apart from sales, AR allows to create brand awareness with their filters like the example of Adidas originals proved this year. They created an old-school VHS look for stories that went viral and gave the brand a huge exposure.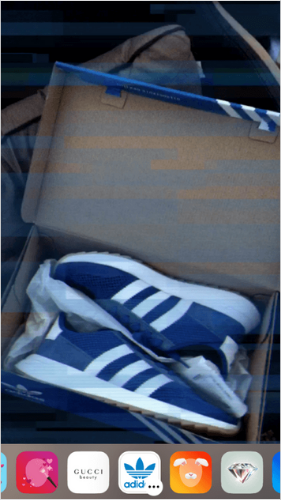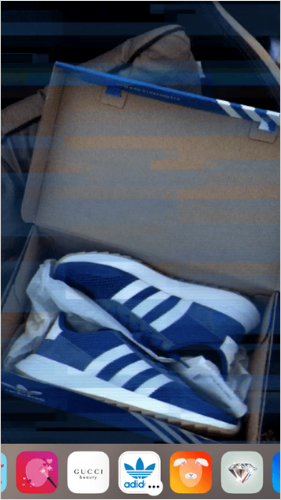 How to use Spark AR to create your own AR filters for Instagram
While Spark AR Studio is designed to make AR accessible for anyone, people that have worked with 3D modeling or animation software before definitely have an advantage here. Nevertheless, you will need to be prepared to learn this tool pretty much from scratch. If you are open to dedicating some time to learning a new skill, the first step will be to download Spark AR Studio for Mac or Windows.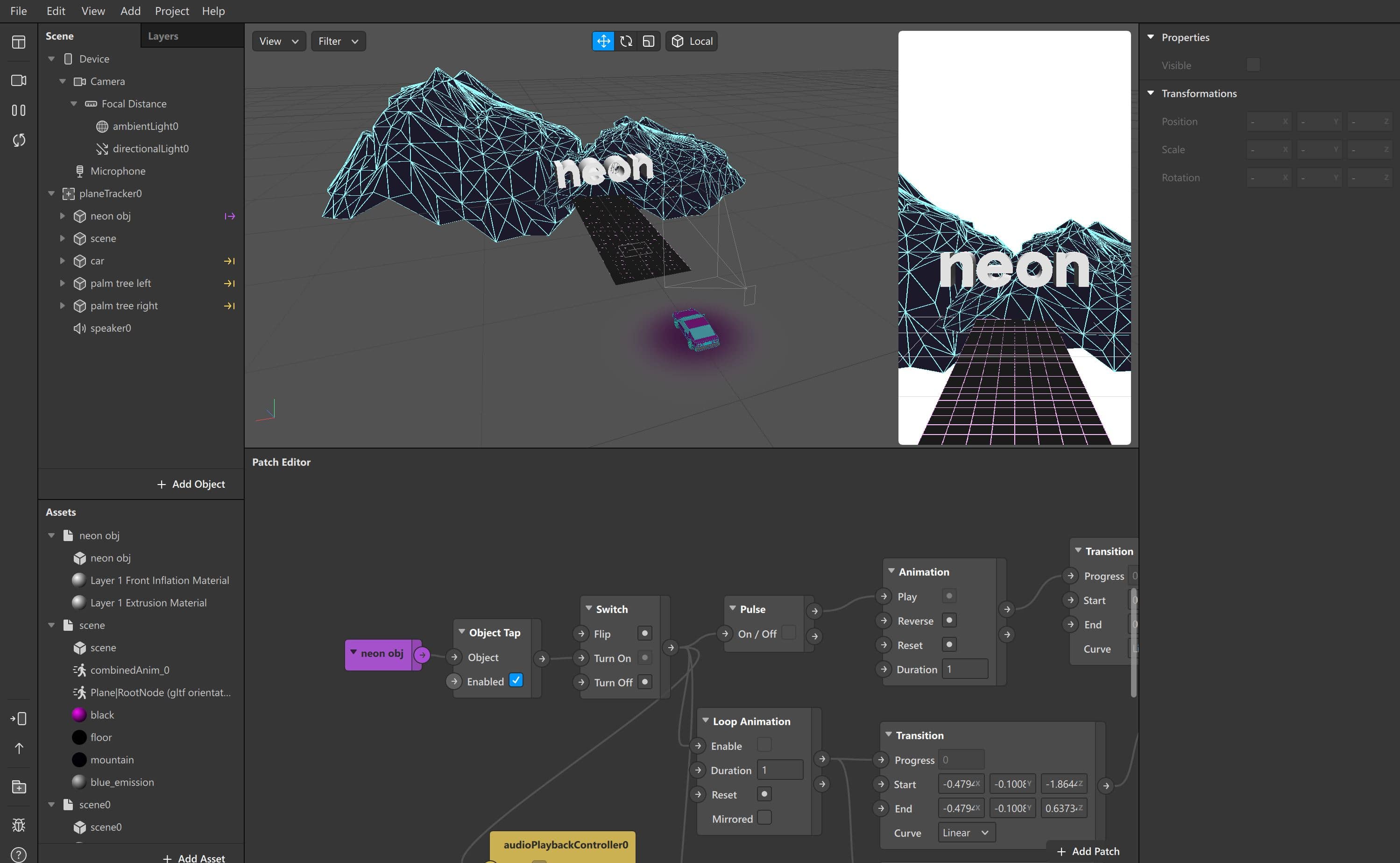 For complete beginners, we suggest reading their Spark AR resources and watch their tutorials.
Additionally, Facebook provides detailed documentation and guides that help you build your own AR effects and explain how to submit them for publication.
We also highly recommend joining Spark AR's creative community on Facebook. There you'll find beginners as well as experts that are always eager to answer questions and help you when you're stuck.
You should also check out the list of AR producers, creators, and agencies on Spark AR Studio's partner page as well as Lenlist, a website that lists the top camera effects.
If all of this is out of reach for you, you can, of course, hire AR professionals to create filters for you.

How to publish your AR filters
After creating your AR effect you need to submit it via Spark AR hub. In order to do so, you'll have to upload an icon, an example video, a short description and name your effect. Once these conditions are met, you can upload and submit your effect. The review process can take up to 5 business days and once your filter has been approved, you'll be able to use it and share it with other people.
Once you have created more than 3 filters you normally get the new "creators" tab on your Instagram profile that will display all the AR filters that you created.
Final thoughts
AR is a great way to connect with your audience and create an added value for them. This technology is still in its early stage and brands should master this tool rather sooner than later because one thing is for sure: AR is not going away, on the opposite. Creating cool AR filters will help you grow your account, create brand awareness and even boost sales. If you don't want to be left out, get creative today!
Download Spark AR for Windows and Mac here
A quick reminder
Don't forget to check out our Augmented Reality for Instagram course on neonacademy.io. You'll learn:
✅ How the Spark AR interface works
✅ The principles of 3D creation
✅ Beginner and Advanced Instagram filter creation
✅ How to upload your filters to the Spark AR Library
✅ How to create a filter with a real-life object
✅ and much more
If this article was helpful, subscribe to our newsletter for more:
or follow us on Social Media