When it comes to reaching your audience and keeping these high engagement-rates alive, you constantly need to adapt. Fortunately, today we have hundreds of powerful tools at our disposal to help us in our daily marketing work. However, it can be demanding to stay on top of all of them.
That's why below, we collected numerous tools for Social Media and Marketing beginners that will ease your daily workload. This blog post is aimed at newcomers in the professional social media world. Many of the presented tools have more prominent and versatile competitors. But usually, they come with a hefty monthly price tag and build on previous knowledge. The goal on this page is to supply you with beginner tools to facilitate your first independent steps.
Besides this article, we also have our very own resources library. A library that's filled with dozens of useful tools, guides, and articles that will help you to do your job. Whether you are a marketing freshman, an ambitious upcoming influencer, or an entrepreneur, you will find the fitting instrumentality.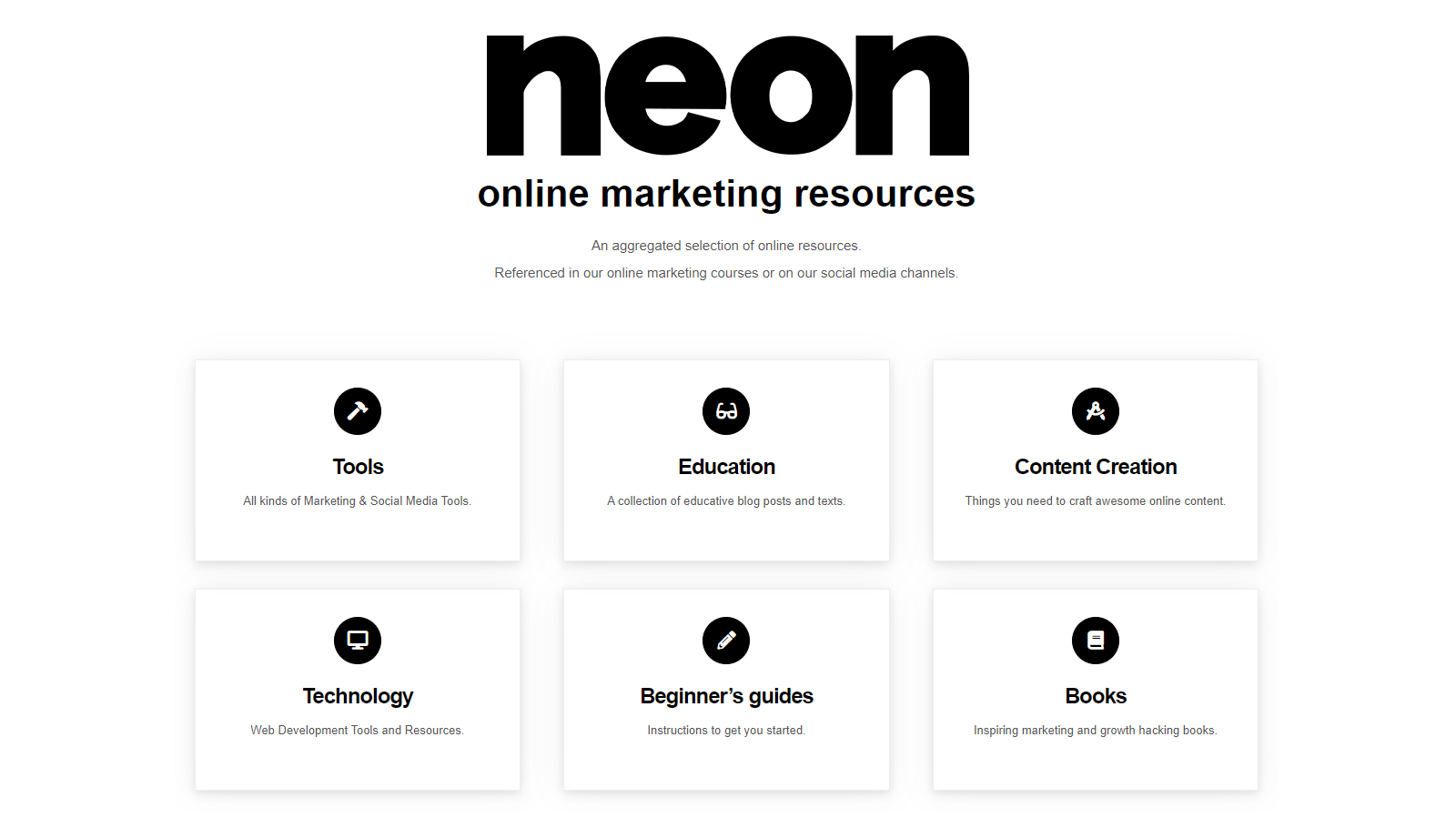 Check out all our resources
Tools for Social Media beginners 2020
Since we want to make sure that you can always come back and quickly comb through this post, we will divide the presented tools into different categories:
A) Influencer tools
B) Marketing tools
C) Photo and Video editing tools
D) Honorable mentions
A) Influencer beginner tools
1. Grid-preview
Many successful Influencers would agree, that the look of the gallery/feed on your profile is at least as important as a particular post. Your gallery needs to be harmonic and coherent. Every visitor on your profile will first get an impression of the overall appearance, and only later check out individual posts. For this exact reason, it is essential to plan and create your grid purposefully.
Unum.la is a grid-preview tool that describes itself as an Instagram storytelling platform that allows you to preview and organize your feed. All you need to do is upload your pictures and adjust the moveable thumbnails. The tool helps you to visualize your Instagram feed so that you can test different layouts and arrangements.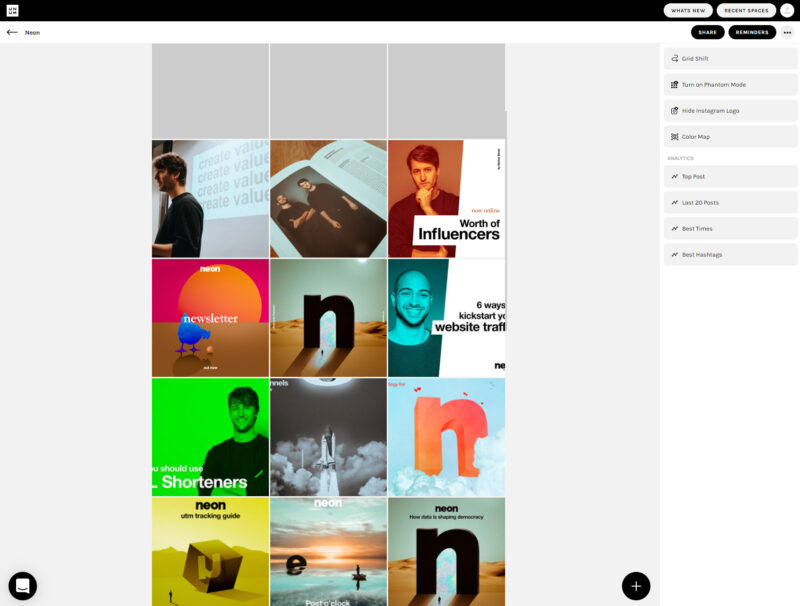 Unum .la's nonpaid plan provides you with grids of 18 moveable thumbnails and a total of 500 uploads each month for free. Beyond that, they offer two different paid plans, which will enlarge the grid-size and raise the upload limitation. Further, you'll be granted access to a couple of additional features that help you with your posts. If you plan to experiment with the aesthetics of your feed, the free version of Unum is the way to go.
2. Post-scheduler
For the longest time, Facebook/Instagram didn't provide its users with an efficient way to schedule their posts. Tools like Later.com and Preview.app were created to fill this market gap. While they offer excellent services, many of their features require a paid subscription.
The good news for you is that Facebook is continually updating and developing it's Creator Studio. As of now, the Creator Studio is sufficient if you are looking for a simple scheduling tool. You are able to schedule Facebook and Instagram Feed posts, as well as IGTV posts. The only important feature still missing is a Story-scheduling option.
The tool is easy to use, lets you manage a multitude of Instagram/Facebook pages, and is entirely free. You can post, draft, or schedule your content and gain insights — all on one platform.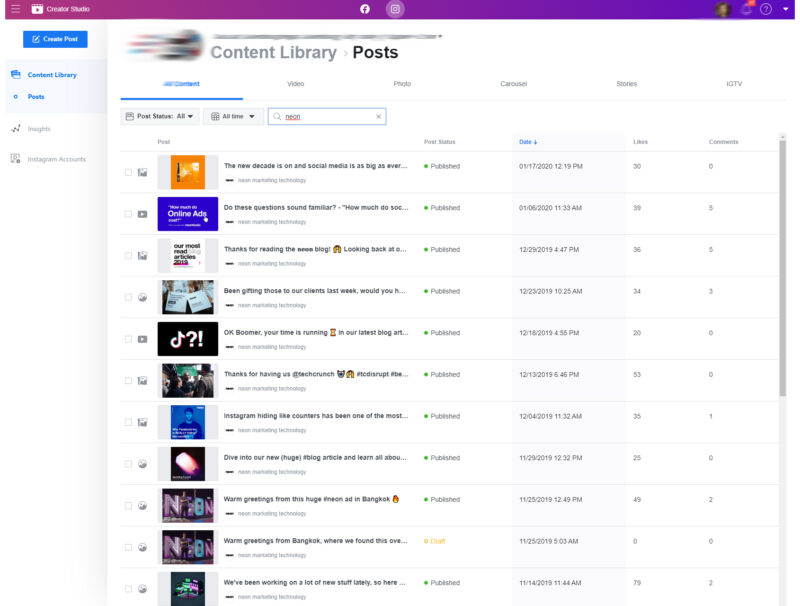 In case you work with a lot of different accounts or need everything in a well-arranged order, the Creator Studio can sometimes appear a little confusing and messy. If so, you could consider investing some money and grab a paid plan on Later or Hootsuite, for example. Their services enable you to keep a clear view of your upcoming activities.
3. Influencer collaborations
Similar to the post-scheduler, Facebook and Instagram never really offered a tool that allows brands or individuals to search for suitable Creators and Influencers.
Communities like Postforrent.com and Upfluence.com were a decent way to find the creators to source new deals and manage partnerships.
In 2018 Facebook launched a marketplace platform called Brand Collabs Manager, exclusively for Facebook content Creators. The platform tried to connect brands with Facebook influencers and smooth the creation of collaborations.
Facebook has recently opened up its Brand Collaboration Manager to Instagram influencers aswell. Furthermore, creators will now be able to share insights and engagement with brands, which allows them to find partners that will resonate with their audience.
These changes make the Collabs Manager a lot more viable and a serious alternative.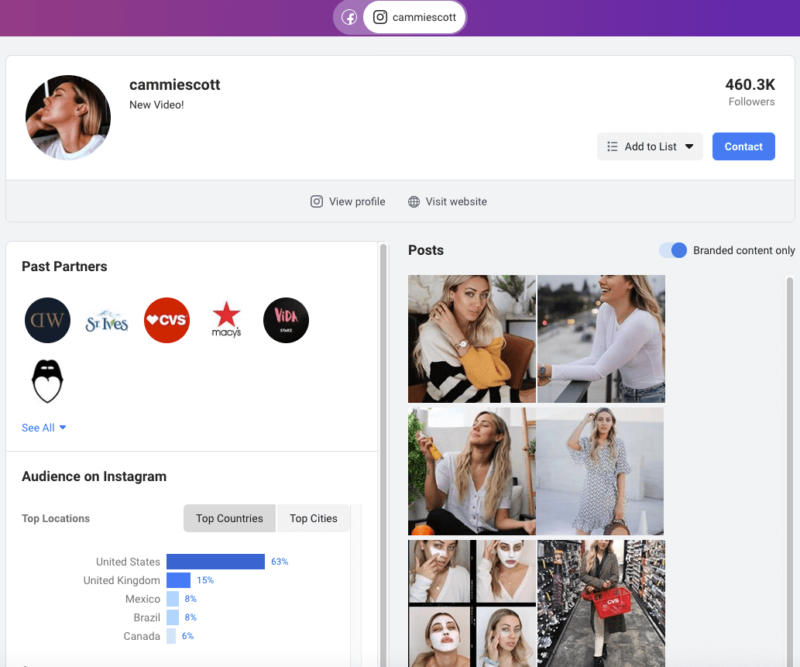 B) Social Media Tools
1. Hashtag Analyzer
Regardless of whether you are an Influencer or Marketer, you will need hashtags at some point in your life. But which hashtags fit best for your post or overall campaign? The right hashtags can help your growth and enhance your visibility. Picking the wrong hashtags doesn't bring you any favor at all and is a waste of time. Thus it is always important to link your posts with fitting hashtags so users have a chance to find your content.
For this exact reason, we developed our very own, free to use, analyzer. This tool offers you the freedom to search for hashtags and simultaneously receive hundreds of related alternatives. Type in a reference-hashtag and browse the lists for significant, but also niche hashtags. You will then find not only essential statistics but also recent posts to see if this hashtag is used in the same sense.
A complete guide on how to use this tool is available on our blog here.
2. Ad platforms
At some early point in your online life, your organic growth and website traffic are going to stagnate. To go beyond this stumbling block, you will most likely be forced to rely on advertising. Each big platform has its very own ad-center, where you can set and spread your ads.
Google Ads
Facebook & Instagram Business Manager
Linkedin Marketing Solutions
Twitter Campaign Creator
Snapchat for business
Pinterest Ads
Reddit Advertising
TikTok Ads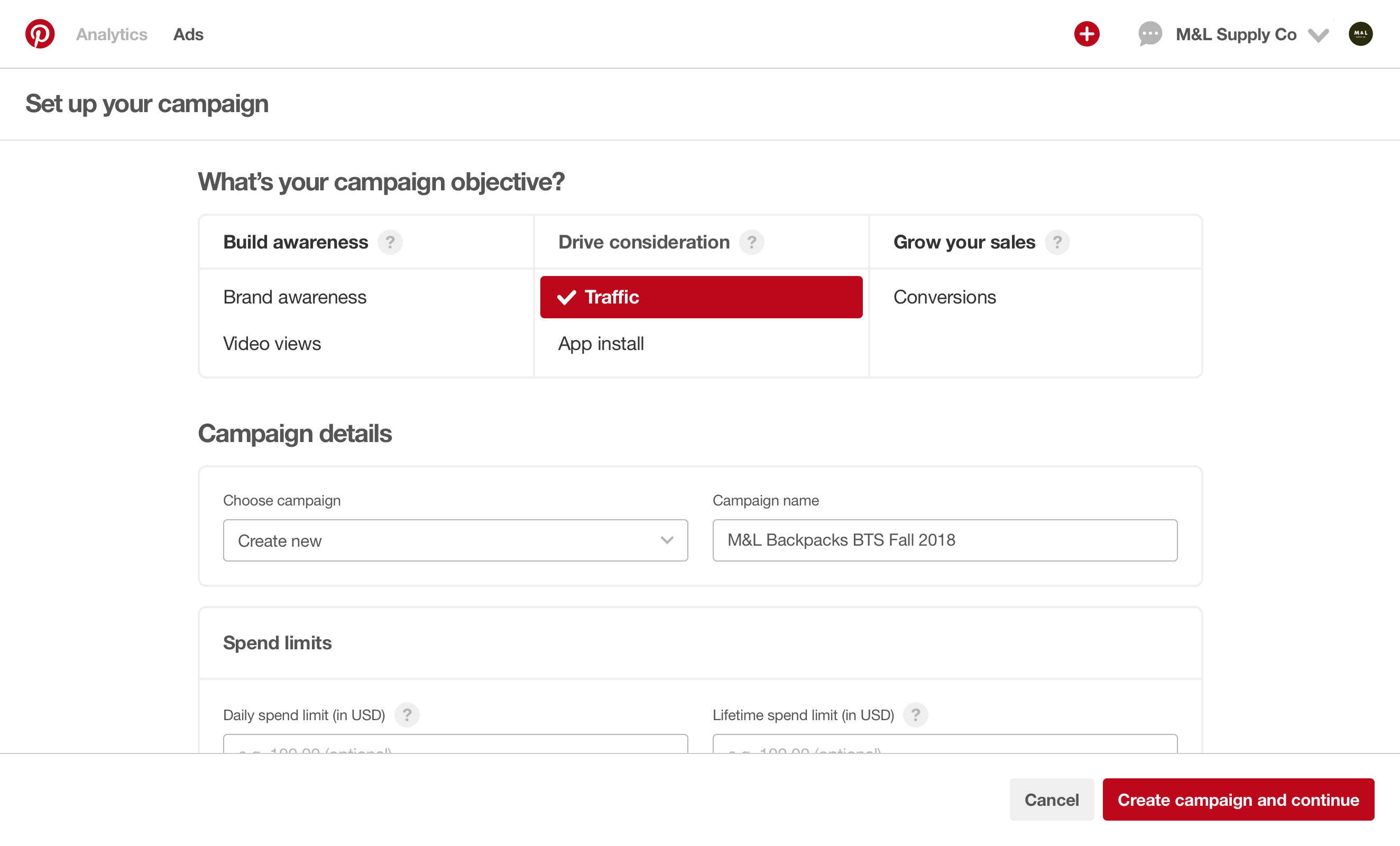 But luckily, there are tools out there that help you assemble your ads. They are particularly useful whenever you want to run the same ad on different platforms. If you are entirely new to the advertisement-cosmos, you might want to start with this collection of articles and videos right here in our resources.
Our friends from Nanos offer you an effective way of preparing and releasing your ads on multiple platforms simultaneously. Beyond that, Nanos created an ad-AI which optimizes your targeting and ad-placement. The chance to profit from this AI doesn't come free, though. 20% of your ad-spend will go directly to Nanos. The amount of work they take off of you makes this tool helpful for non-experts who don't want to mess around with the technicalities.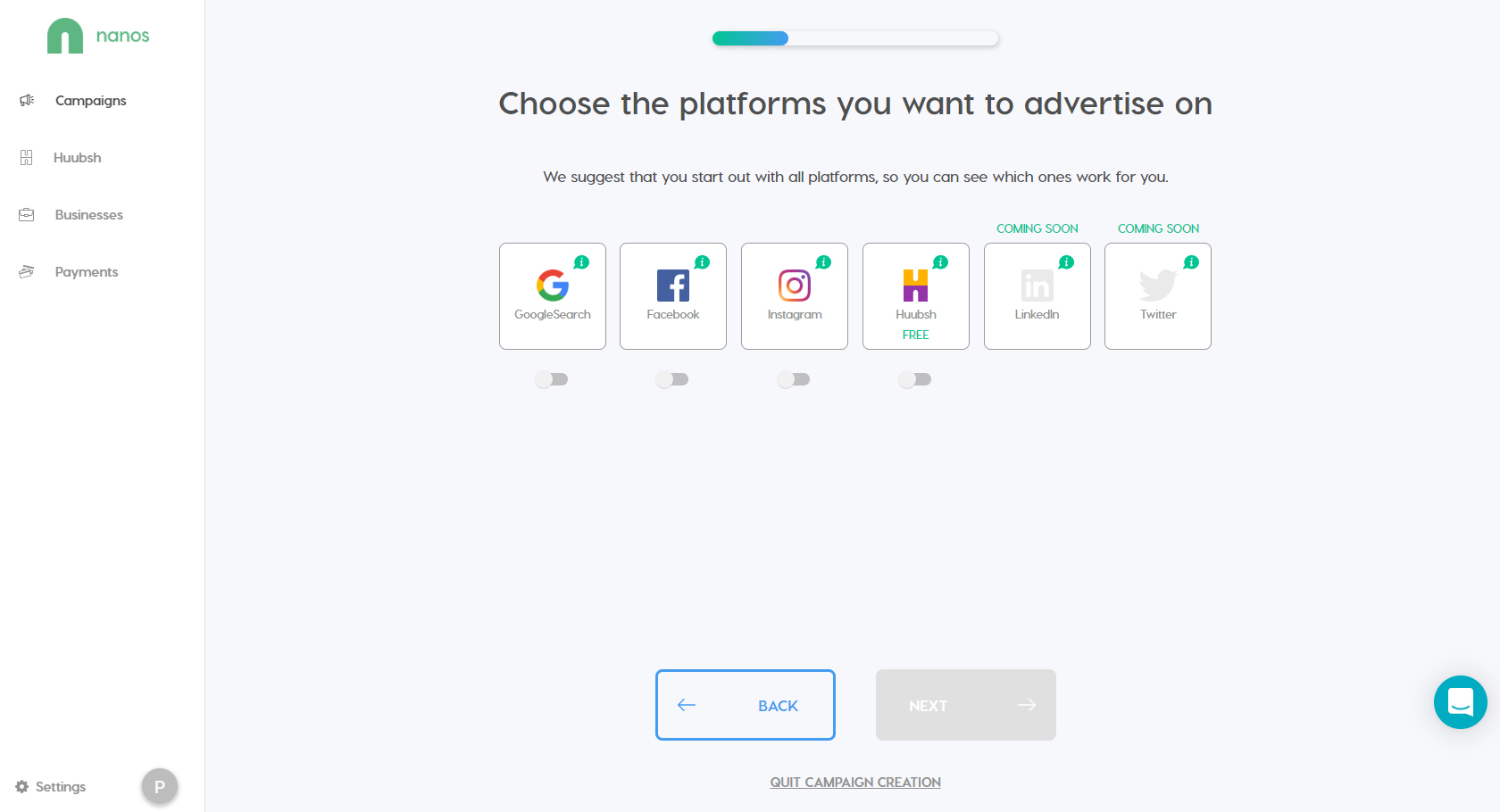 For all you Social Media Beginners and advertisement freshman: We have something special coming up! Our very own online video course about Facebook and Instagram ads.
Get notified
about our upcoming video course
If you're interested in learning more on how to run social media ads yourself, we'd like you to know that we are working on an online video course. In this course, you will learn step-by-step how to set up your Facebook and Instagram ads like a pro. If you'd like to be notified when it's ready, please subscribe to our email waiting list below.
3. Influencer Collections
No matter if you want them for yourself or if you have to feed your customers with them: Influencer Collections can be very potent. Every Influencer, Marketer, or even Brand needs to know his industry. One easy way to keep track is an account/influencer collection. Those collections give you the chance to gather relevant key figures, so you can check how they grow, what kind of content they release, or quite simply know who your competitors are. Moreover, you can elaborate collections and sell them to your customers.
Since we regularly give advanced training courses to professionals of all levels, we often use our Instaboard Influencer Collections to showcase them how the Social Media environment of their industry looks like. Our free tool lets you collect Instagram accounts (Influencer or Business accounts!) and, at the same time, highlight leading data points, such as the number of followers or engagement rate.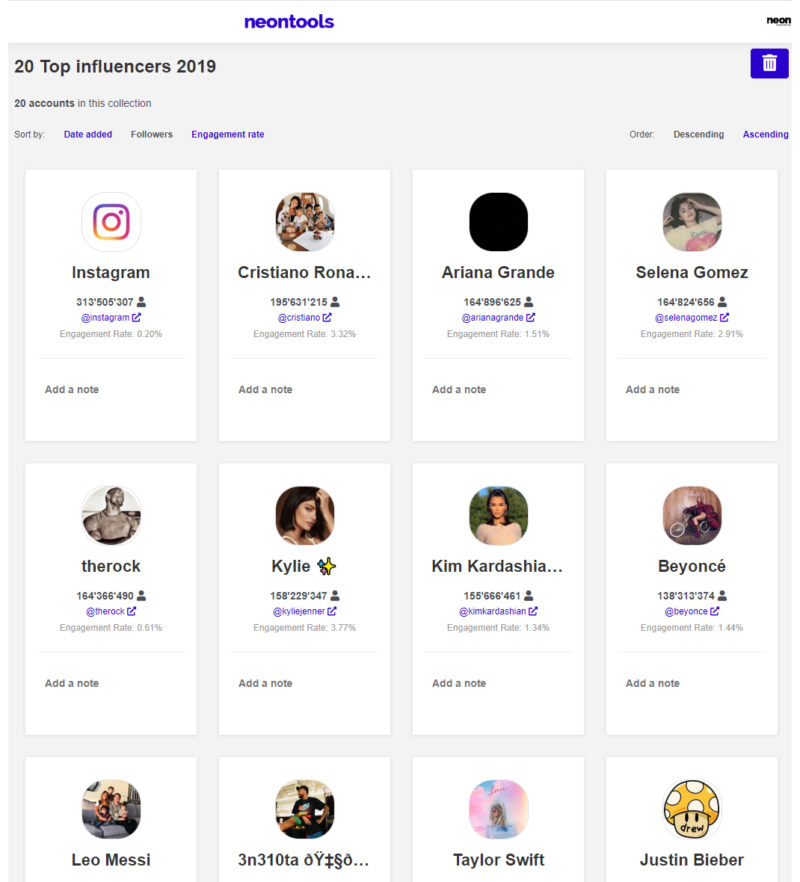 By clicking on the respective account, you can even see additional details and statistics. Those statistics can be especially helpful to find out if an account is healthy or artificially inflated.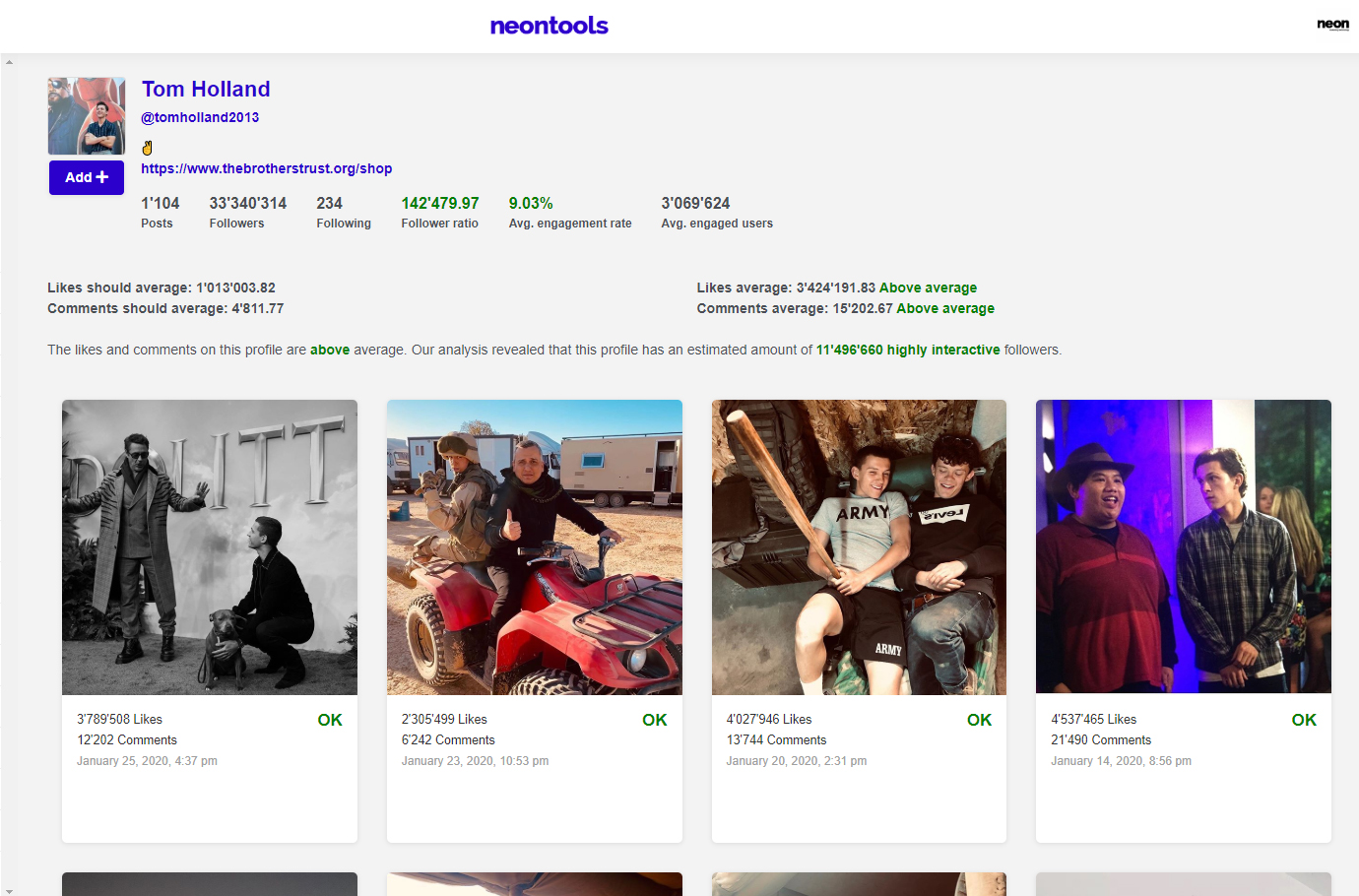 4. Analytics
In order to track the results from your online conversion campaigns (campaigns that send traffic to your website/webshop), you will need analytic tools installed on said website. As a beginner, tools like Google Analytics or the inhouse analytics platforms of Facebook and Instagram are usually sufficient. They will illustrate essential data-points and let you explore the vastness of data-analyzing in a free and easy to use surrounding. We recommend you to check out a couple of guides on this topic before you get going.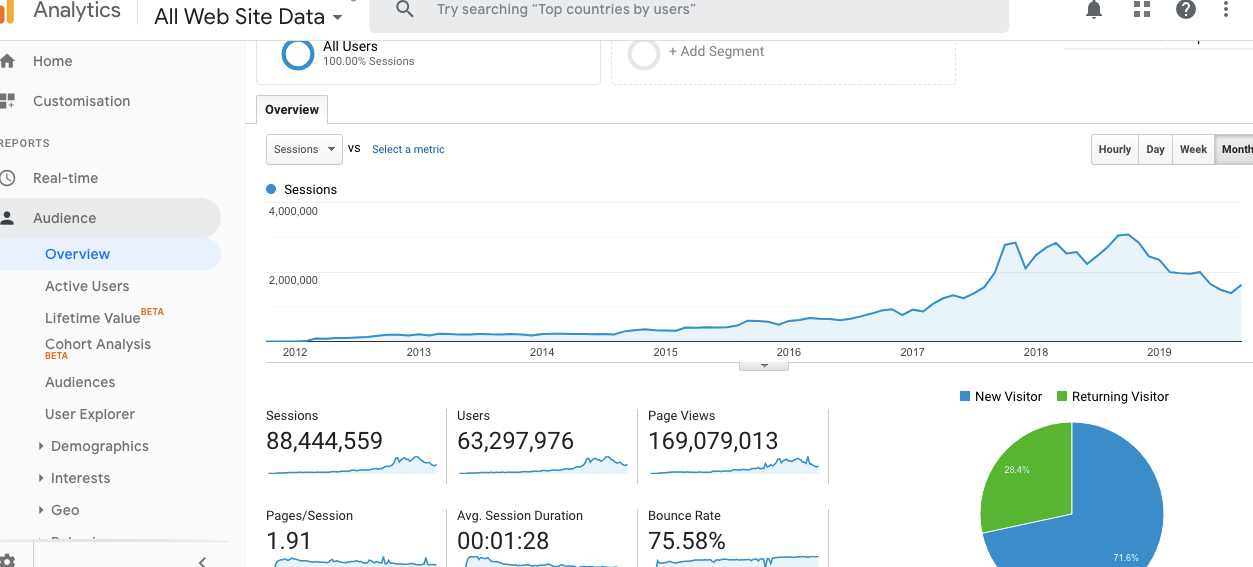 Guides for the big platforms:
Google Analytics
Instagram Insights
LinkedIn Analytics
Twitter Analytics
C) Photo and Video editing tools
To edit your pictures, videos, and stories is essential in this day and age. You can do so much more to your content than just capture it and throw it onto your accounts. People know this, which is why they expect you to serve your pictures in the best possible way.
Of course, there are thousands of photo and video editing tools out there, and most of them have their own raison d 'être. In the following category, we will list you a couple of free and paid editing tools. Ideally, they will provide you the necessary support to make the most out of your visual art.

1. Photo editing
Photoshop has always been one of the most powerful picture editing tools around. With the superiority in the past came a prodigious price. In fact, the price of the licenses was so high that Photoshop never was a real alternative for small businesses or individuals. Thankfully Adobe changed their payment-policy and introduced the Adobe Cloud with an affordable monthly subscription that we definitely recommend buying.
Photoshop Express is the free version of Photoshop and has its own dedicated Android and iOS apps.
Canva offers an easy way to edit your pictures, create visual statements, or even infographics. They have basic free features but also a pro subscription.
With VSCO, you get great presets and editing tools to upgrade your pictures and videos. They offer free basic package, as well as monthly subscriptions to access even more features.
LetsEnhance.io is a tool that upscales your pictures up to 16x without blurring or distorting it. You can enlarge five pictures for free but need to pay for additional uses.

2. Video editing & creation
InShot App
InShot is a video maker and editor. It offers you a bunch the common features for free, and even the pro version isn't too expensive.
Adobe Spark is an online and mobile design app where you can create short videos, graphics, and even webpages.

3. Story editing & creation
Lumen5 is a creation tool that lets you produce videos with your own pictures/videos (or stock material) within a couple of minutes. Definitely recommended to create engaging stories!

4. Stock photo platforms
Stock images can often help out instantly. So, to end the photo and video editing part, we would like to list a couple of stock photo platforms.
Free:
Unsplash.com
Pexels.com
Pixabay.com
Paid:
Shutterstock.com
Stock.adobe.com
Photocase.com
D) Honorable mentions
Create engaging surveys & forms and collect important data directly from your clients by simply asking them for their opinion.
Collection of over two million free Icons. You never know when the good old Icons will come in handy next time.
Mailchimp is by far our favorite tool when it comes to newsletters. Furthermore, they expanded their services into an all-around marketing platform in 2019. Although not entirely free, it's definitely always worth a look.
Conclusion
We hope that you found a couple of helpful tools that will facilitate your day-to-day work life. It is impossible to tell you about all the great Social Media tools and platforms since there are simply too many. BUT, if you think that we are missing out on a mighty tool, feel free to let us know about it!
Until then find a multitude of other resources and tools in our library


If this article was helpful, subscribe to our newsletter for more:
or follow us on Social Media