In the last couple of minutes, while scrolling through your Instagram or Facebook feed, you most likely came across some sort of branded content without noticing it. Encountering branded content on social media nowadays is as normal as spying on friends' Instagram stories. In this blog article, we will outline how to use influencer marketing for your business and what you need to keep in mind when you are an influencer yourself.
Why are influencers important?
Influencer marketing is about to turn into a $15 billion industry (Business Insider, December 2019).
Consumers trust influencers and their favourite creators a great deal. Receiving recommendations from a trusted source, like a person that you can positively relate to because of the content they produce, goes a long way. This is especially true with the rise of so-called micro-influencers (friends, family members or small authentic accounts you follow). In definition, micro-influencers have anywhere "between 1.000 and 100.000 followers" and usually they have much higher engagement rates than big accounts (Average engagement rate on Instagram: www.neontools.io/engagement)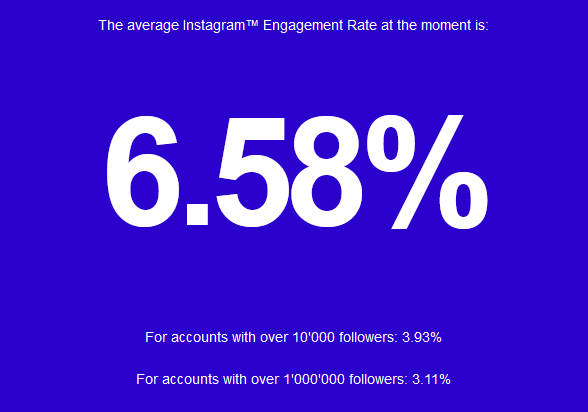 Instagram engagement rate averages on September 12th, 2020
For brands, working with User-generated content (UGC) is indispensable in today's social media landscape. UGC is any content (in any format) created by the user base instead of the company itself. Many brands regularly share this type of content on their social media profiles. This, once again, serves to create a trust-based interaction between the company and its customers. UGC posts can convey an image of honesty and genuine care for the community.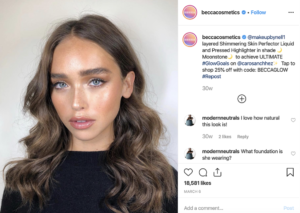 Example of user-generated content @beccacosmetics
As one might expect, the coronavirus also had a big effect on the Influencer market. With businesses cutting down the budget and even jobs, many Influencer campaigns were paused or terminated prematurely. Significant changes were seen in the sponsored post segment. According to Launchmetrics, sponsored posts dropped from being 35% of overall Influencer content to as low as 4% in just 3 months (February – April).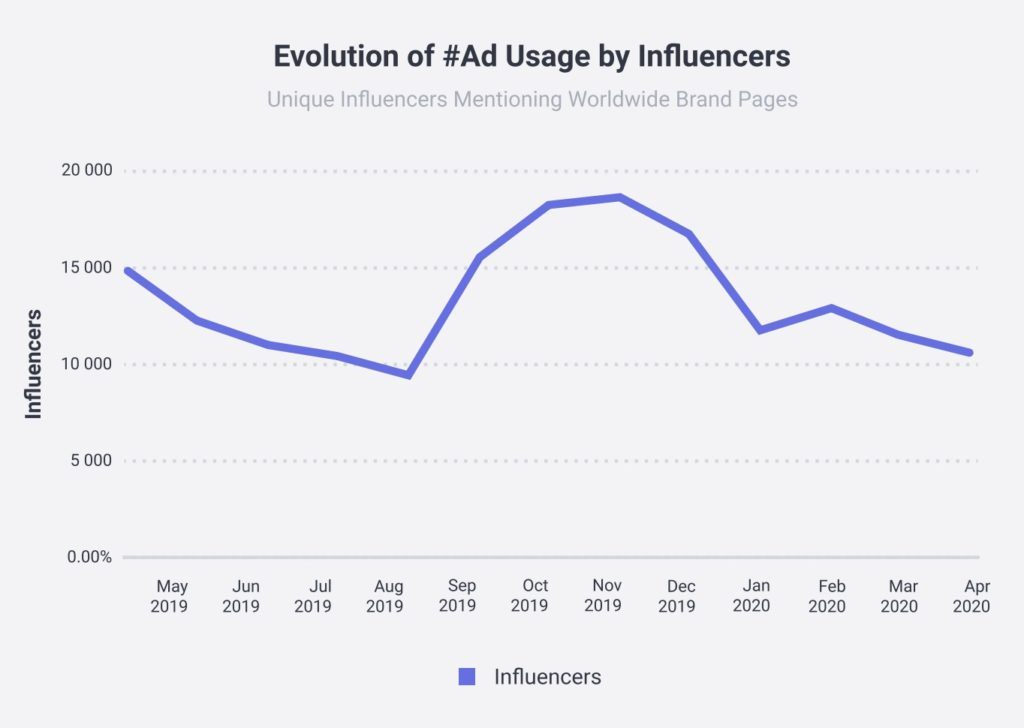 Even though this massive dip is slowly but surely recovering, many Influencers, and also brands, are still looking for new ways to re-enter the market. The chances are that you will be able to find new partnerships and profit from the chaos over the recent months simply because many arrangements were abandoned.
Event & travel markets suffer long-term
Due to the coronavirus, event and travel based markets will get into some trouble, as they were hit pretty hard by all the shutdowns and will see negative effects, even in the long term. Many countries still have stringent rules for tourists, and traveling itself somehow became a taboo. It might take months for this to get back to normality. In the meantime, creators are forced to come up with new and creative ways to keep their community entertained and, at the same time, make a living out of it.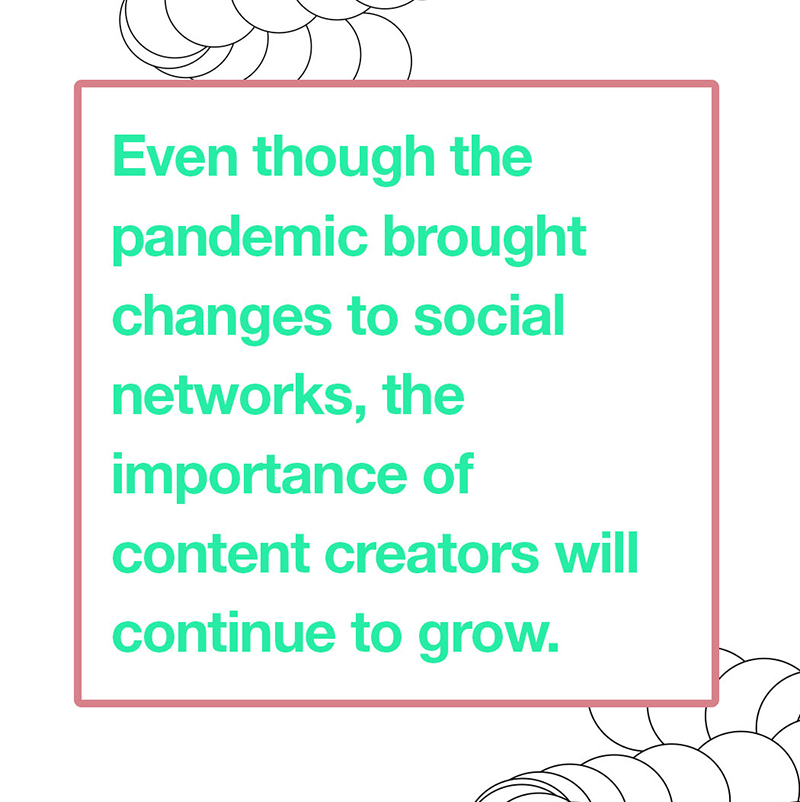 Influencers adapt their strategy
Many opportunities disappeared, and many creators have shifted their strategies in order to earn a living. The system is far from destroyed though, as the market matured and evolved well beyond the classic branded-posts. Influencers have the possibility to fall back to affiliate marketing or merchandise sales, for example. Also, services like Patreon, Gofundme, or Onlyfans are gaining in popularity because it allows the followers to support the Influencers they love directly. This is a trend that has already taken off in the gaming industry and might make the jump over to the Social Media world very soon.
New platforms and new opportunities
Although Tiktok is under enormous political pressure right now, there is no denying that itcreated a new market for Influencers and creators in an incredibly short period.
In a record-breaking Q1 2020, TikTok saw over 315 million installations. This is the largest amount of downloads for a Social Media app in a single quarter, ever. Even if we reach the point of TikTok getting banned in the US, we still know that a new platform could just be around the corner, waiting to take over our social lives and Influencer markets. As a Creator, you need to keep your eyes open for new alternatives and upcoming trends to stay ahead of the industry. Being an early adopter to the next big thing can be immeasurably advantageous. Short, entertaining and educational video content is not going anywhere and is here to stay.

Now as promised we have gathered a few practical tips to guide brands and creators in this ever-evolving industry.

Tips for brands
As a company, you want to make sure that your investment in any influencer yields a good return, so keep the following key points in mind:
1. Only work together with authentic accounts. Use tools like the neontools instaboard to audit Instagram accounts.
2. Consider working with multiple micro-influencers instead of one big influencer. It is essential to analyze which audience reacts best to your product or service while keeping expenses low (similar to A/B testing for advertising).
3. Check the quality of every creators' followers. Do not only look at the number of followers but also look at the following metrics:
– Engagement rate: It is the total number of interactions on a post divided by the number of followers (x100 to make it a percentage).
– Post reach: How many people do their posts actually reach? You can find this out by simply asking.
– Post Quality: Do they post great, valuable content? If they don't, a lot of their followers are probably bought or fake.
4. Set goals and measure campaign results. The money you are investing in influencer marketing campaigns must generate a return on investment. Set your goals prior to the launch of the campaign and measure the results with tools like Facebook's Brand Collabs manager.
5. Be sure to track clicks using short URLs or UTM codes. These will help you to see whether a campaign from a particular influencer source was actually worth it or not. For this, you can do this with our URL Shortener neon.ly.  However, if you have no idea how to track these results, we recommend starting with our blog post on URL shorteners.
6. Focus on a clear communicating and maintaining good terms with the influencers. They will be part of the face and voice of your brand.
If you want to get serious with your influencers, we recommend using an influencer list and audit tool to sort them. You can do so easily with the neontools.io instaboard tool.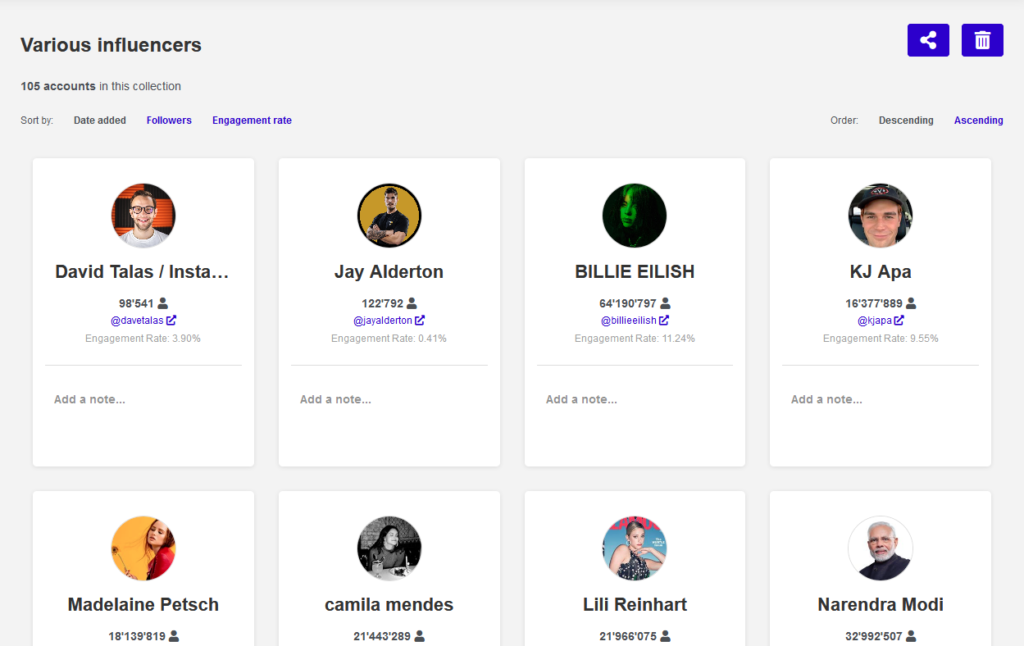 Example of an influencer list created with neontools' instaboard

Tips for Creators and Influencers
1. Know your value: Make sure to know how much you are worth to the companies seeking to hire you.
On average, an influencer is paid around 10 Euro per thousand followers (One cent per follower rule) for a simple post. In the end, it all comes down to your engagement rate, post reach, and the quality and effort put into the content creation. When production efforts rise, so does the price per post.
2. Consider marking your posts as branded content and tagging the partnering company. Instagram, for instance, asks creators to tag the business partner in their branded content. "Our policies require creators and publishers to tag business partners in their branded content posts when there's an exchange of value between a creator or publisher and a business partner." Read more about Instagram's guidelines here.
3. Storytelling: Tell a story if you want to evoke emotions with your post. Stories have to relate to the audience personally. It is common knowledge that people are more likely to buy a product/service if they are emotionally stimulated. More tips on copywriting can be found in this neon blog post.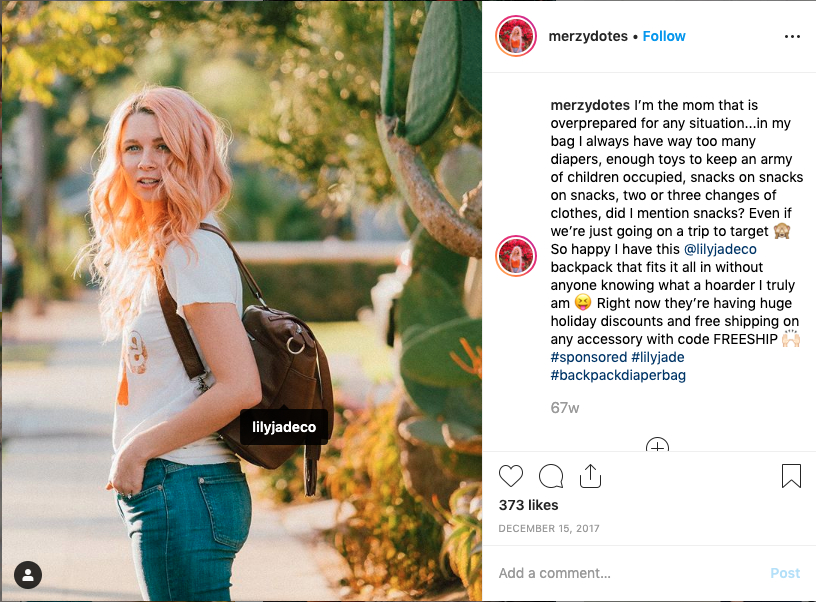 4. Use the right text and hashtags: Have a close look at the company you're working with. Figure out which content they post, what captions and hashtags they use. Keep the targeted audience in mind and use hashtags accordingly. When writing the caption, make sure to use simple language and try to be as clear as possible.
5. Be authentic. Don't promote products and services just for the sake of making money. Long-term thinking is of importance here since it is the only sustainable way of working professionally and keeping a high-quality profile.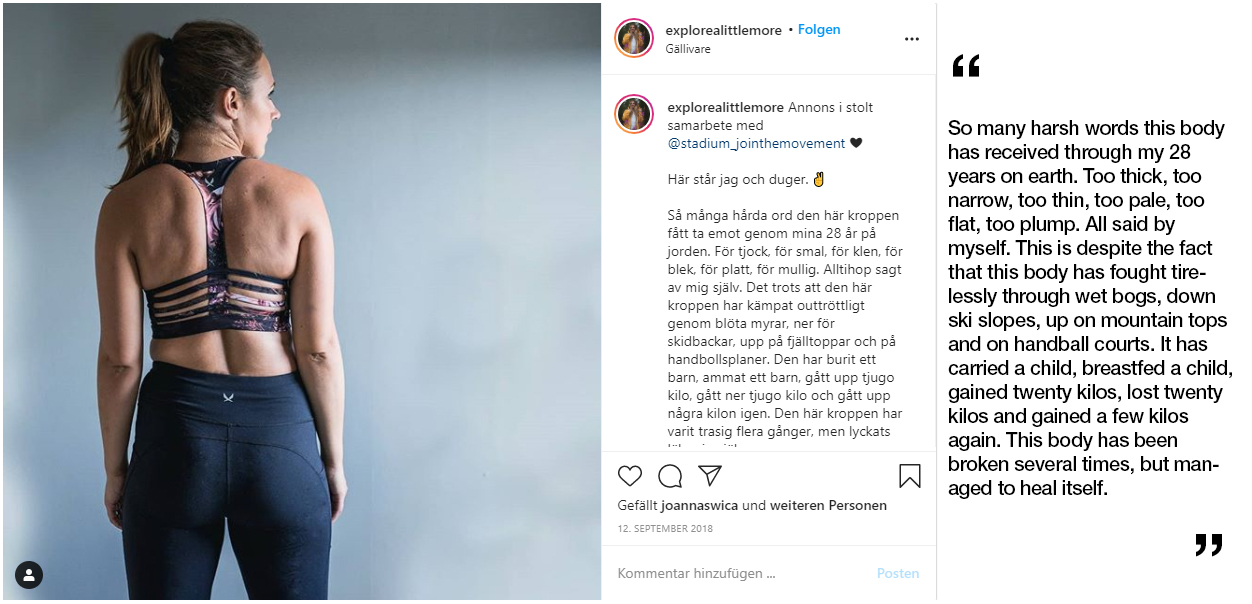 6. Be creative: The more creative you are, the better. People will remember your creative content. Companies want to work together with you because you can do something they can't: Reach their target audience in the most effective way. This is your asset and value proposition, be aware of that.

7. Know how well your profile performs: If you don't know what your average post reach and engagement reach is, you definitely need to use the neon Instaboard tool over at neontools.io
8. Explore new opportunities/platforms: Be one step ahead of other influencers. Know your market and try to share content on new platforms. 2 years ago,  Tik Tok was barely used for marketing campaigns. Today, it can be a door-opener for a new market.
9. Set Up Brand Collaboration Manager: One of the many benefits of running branded content posts are the insights from both accounts into the posts' performance. For the tagged account to see any insights it is required to set up your Brand Collabs Manager account. Set up your Brand Collabs Manager here.
10. Creator/business account: Make sure that your Instagram profile is set as "creator account" or "business account".
Remember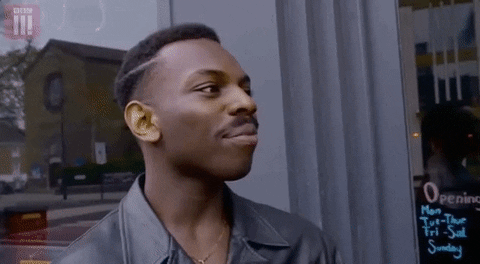 As a brand:
Make sure to do your market research well before deciding to take influencers on-board. Only choose authentic influencers who can identify themselves with your Brand Archetype. In addition, don't forget to audit the accounts.
Furthermore, go with the time and find out where the trends are going to, and don't run after them.

As a creator:
Your community is your asset! It is essential that you only promote products and services that suit your own image. Consistency is key when it comes to your social media accounts. How do you want your community to remember you?
If you are not able to find the right brands and partners right now, check out other income streams and alternatives to profit from your supporting community. Your fans are more likely to support you directly than watching you selling your self short for undesirable advertising.
Don't hesitate to get in touch with our team if you need further help ?


If this article was helpful, subscribe to our newsletter for more:
or follow us on Social Media