Influencer Marketing Trends 2021
The Covid-19 pandemic changed how businesses operate. The same is true for influencer marketing and marketing in general. While the walk-in traffic of physical stores has seen a steep decline, the e-commerce market has flourished. Online businesses have seen an increase of their online sales of 129% during lockdown around the UK and Europe alone. Even though this increase in online sales will not be sustained for long, it is worth noting that consumer behavior has changed dramatically.
Consumers are now used to working from home and having the convenience of ordering everything from home. Moreover, online businesses were more eager to work together with influencers. Notably, the influencer marketing industry is expected to grow from a $1.7 billion industry in 2016 to a $13.8 billion industry in 2021 (Influencer MarketingHub, 2021).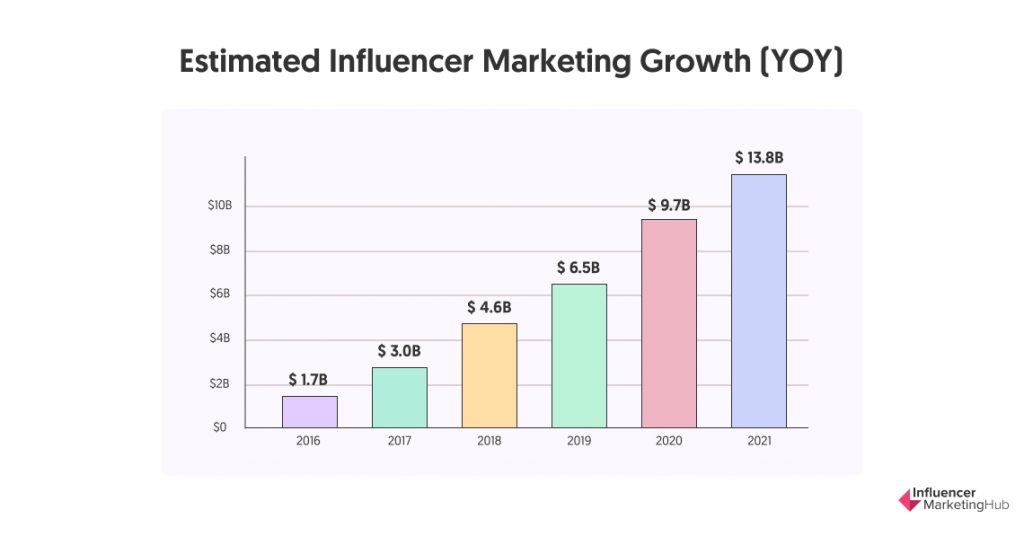 The industry is still in its early years and future trends are going to shape it. This blog post introduces the most important influencer marketing trends.
To see our recommendations from 2020, check out this article.

1. Virtual Reality and Augmented Reality
Virtual reality and augmented reality are two technologies used to engage with users to create an experiential digital experience. The technologies are fairly new but will most certainly impact the influencer marketing industry. Influencers aim to engage with their audience to create interactive experiences – and those exact technologies will create an emotional and captivating experience unlike any other.
VR and AR will revolutionize the influencer marketing landscape with the possibility to do VR and AR live stream sessions. Put differently, influencers will be able to share their experience in 360-degree live video format with their followers by wearing VR headsets and glasses.
Some VR influencers are already capitalizing on this trend, such as Anna Zhilyaeva, a VR artist using Google Tilt Brush to create virtual art pieces. Recently, the influencer landscape has been reshaped by the introduction of virtual influencers. The most well-known virtual influencer is Lil Miquela, with 3 million Instagram followers. According to Harry Hugo, co-founder of Goat Agency, Adweek's 4th fastest growing global agency, virtual influencers represent the perfect brand ambassadors because they are available 24/7 and can be shaped according to brands' needs.
View this post on Instagram
2. Audio and Video Content
People developed new content consumption habits during the pandemic because most people had to start working from home. Subsequently, apps like Spotify and Clubhouse gained popularity, and smart speakers and smart TVs have increased. It is estimated that digital audio represented 11% of total media time for American adults in the year 2020, and it will rise to 11.7% in 2021. Moreover, more than 70% of US adults listened to digital audio content at least once a month in 2020, and the average US adult spent 1 hour and 29 minutes per day consuming audio content in 2020 (Cramer-Flood, 2021).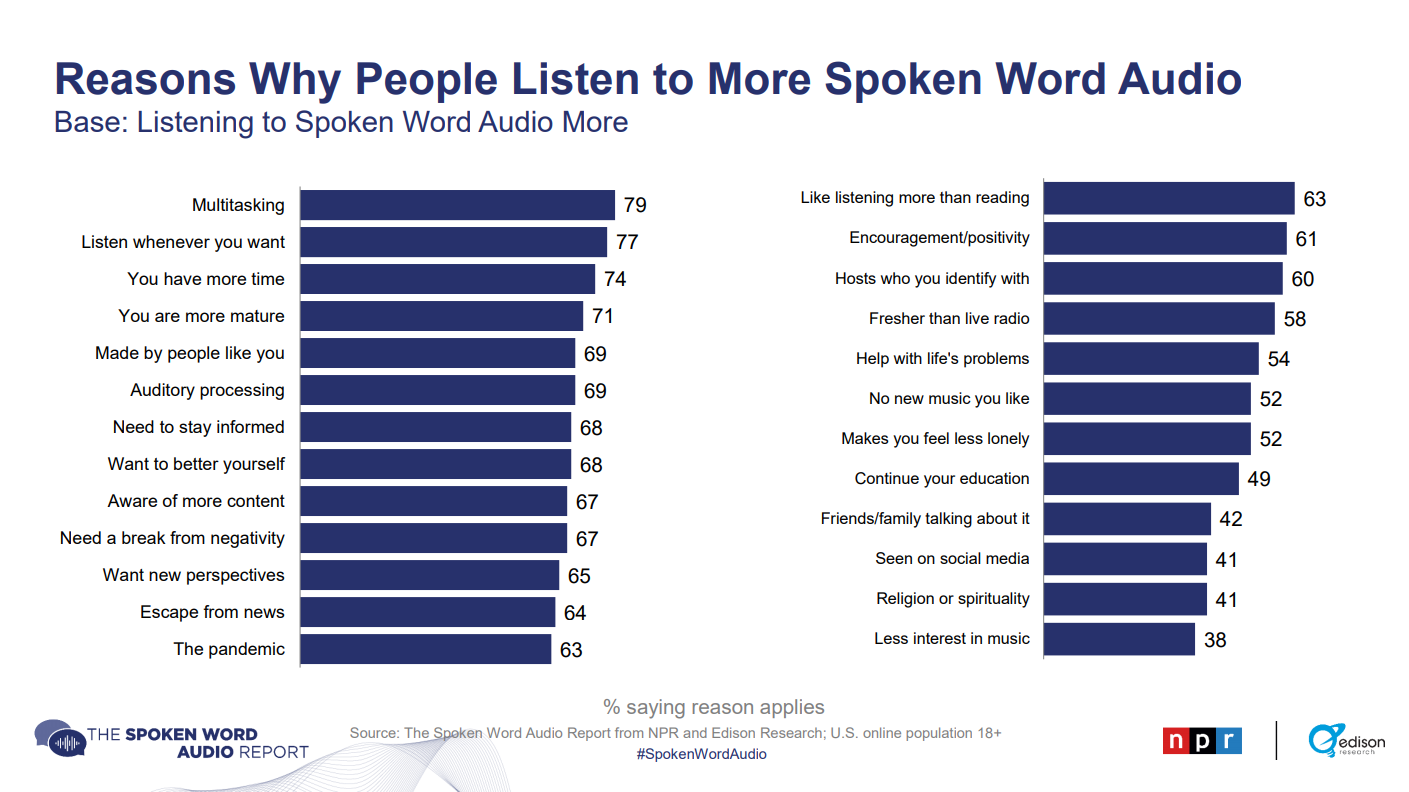 Influencers started leveraging audio platforms like Clubhouse and Spotify by hosting live hangouts and recording podcasts. Furthermore, brands start utilizing videos for their campaigns as more people are watching videos online. It has been estimated that the average person will spend on average 100 minutes a day watching online videos in 2021, which constitutes an increase of 19% compared to 2020 (Chaffey, 2020).
3. NFTs and Blockchain
An NFT, a non-fungible token, is a non-duplicable digital certificate of ownership of any asset (including digital files). NFTs lived through a gigantic hype in 2021 when many influencers started to experiment with this new technology and created their own tokens. A great overview on what NFTs are can be found with Andreessen Horowitz here.
We believe that NFTs are here to stay. People will continue to make use of this decentralized technology in the future, here's why:
Open-source coding and blockchain-powered decentralization erase the need for having middlemen (e.g., big tech companies and institutions) and put the power and control into the hands of creators and fans.
Influencers have a huge interest and will have many advantages in monetizing their content in this uncensorable way. We're already seeing entire Social Media projects such as BitClout providing new ways of monetizing creators' influence and following.

For example in the marketing world, Gary Vaynerchuck @garyvee, who many of you might know thanks to his successful business and marketing persona, also launched his own NFT collection: VeeFriends . VeeFriends NFTs give their holders access to an exclusive convention for the upcoming three years, as well as other real-life perks from which you can only profit when you're holding the tokens.
View this post on Instagram
4. New Social Media Platforms
New social media platforms can quickly grow their number of users. TikTok for example, gained a lot of popularity in 2020, largely due to the pandemic. TikTok is now the 7th most used platform worldwide with over a billion users. Success breeds competition. This is why you see so many companies copying TikTok's short-form videos. Youtube and Instagram have also added short-form videos to their platform, to name just a few. The introduction of Youtube Shorts and Instagram Reels came as no surprise. People want to be first-movers and grow their number of followers organically. New platforms often create a big hype, as we have seen with TikTok and Clubhouse. However, the hype can also quickly fade away. Social media platforms will grow in popularity over the next few years, and new social media platforms will emerge in the future.


For companies: Companies need to pay attention to those new platforms. Since their target audience will most likely also be on those platforms. Brands need to be close to their customers. The essential question becomes: How can they effectively reach their target audience?

For influencers: The rise in popularity of new social media platforms means that they need to adapt swiftly. They need to figure out how these platforms work, how they can produce content, and how they can effectively grow their number of followers.
5. Authenticity
The Consumer Content Report from Stackla surveyed 2000 adults in the US, UK, and Australia intending to find out what content they like and trust.
86% of people stated that authenticity is paramount when choosing what brand to support, and 70% of respondents can identify whether a brand has created an image instead of a consumer. In other words: it's not easy to fool consumers with a brand's content.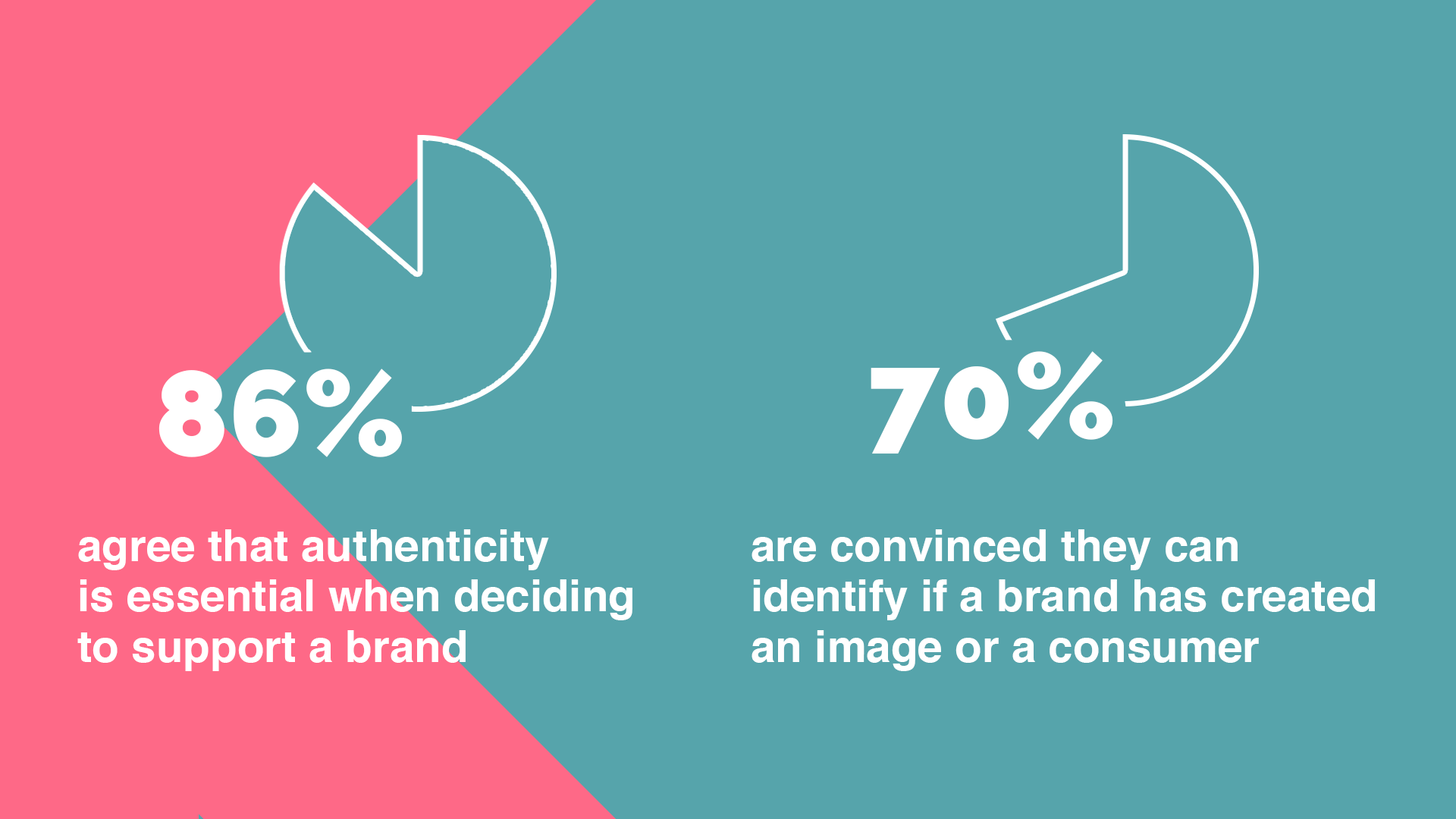 Moreover, 60% of respondents said that user-generated content (UGC) is the most authentic form of content. Three times more authentic than brand-created content (Cassidy, 2017). The reason behind the importance of authenticity is that consumers desire to connect and engage with brands and influencers they follow. This ultimately creates trust and rapport.
6. Live Shopping
You can compare live shopping teleshopping with the only change that it is online. In March 2020, 60 million people joined shopping live streams in China alone, according to a report that has been published by the China Internet Network Information Center (Ashley, Influencer's next frontier: Their own live shopping channels, 2020). Let us provide a clear framework with some more statistics. In 2020, China had roughly 900 million internet users. Almost 50% (420+ million) of which are active stream-viewers. And at least 265 million of these users are buying goods via live streams in 2020. This means that one in two streaming viewers are potentially live shopping consumers in every other country as well. If this proportion holds true, live stream shopping is going to be a major global industry in no time.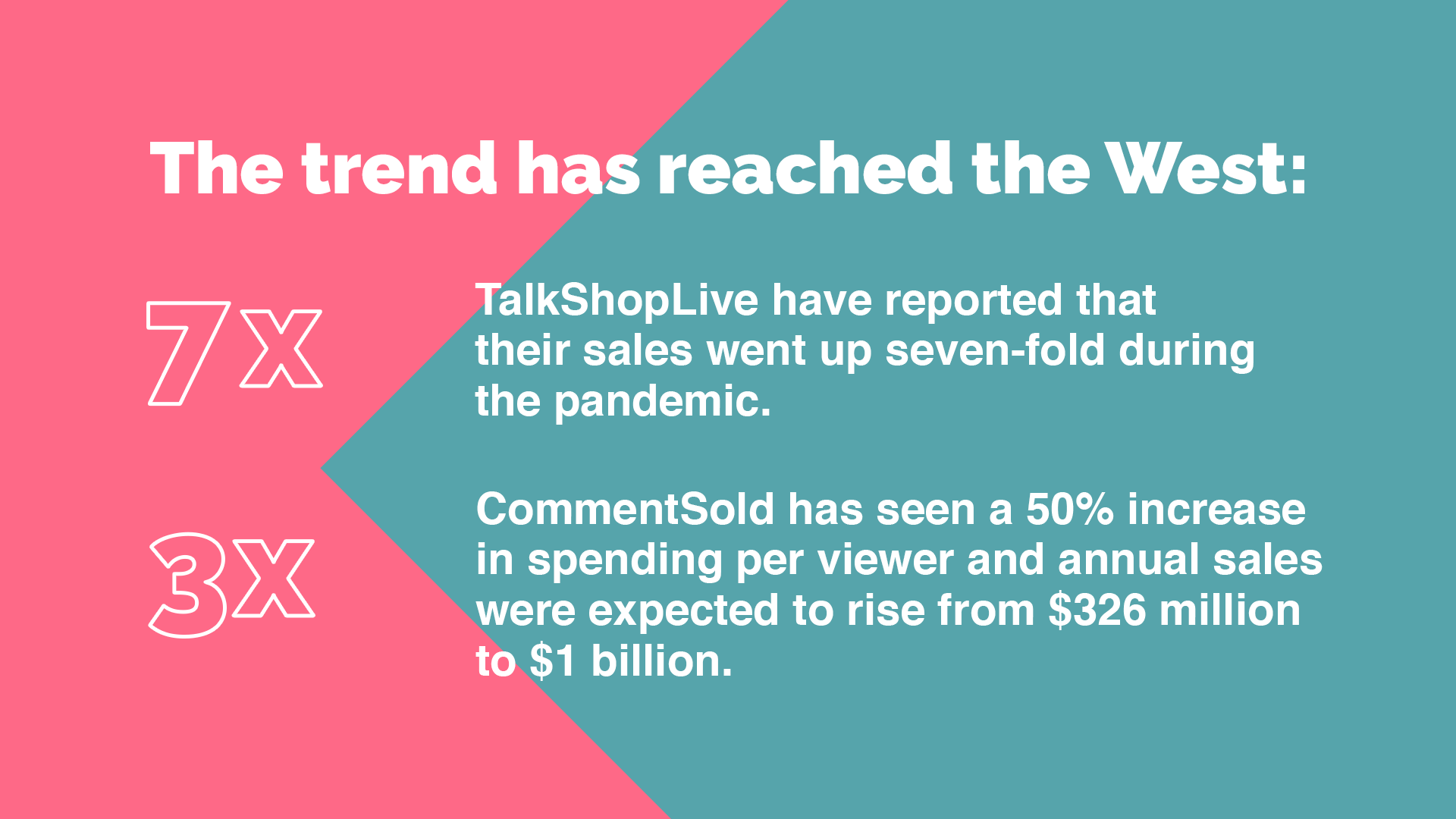 But what makes live shopping so interesting for influencers? The influencers that host the shopping live streams usually get a cut of the sales. Even Kim Kardashian recently partnered up with a Chinese influencer on a shopping live stream to sell one of her products. US companies like Amazon, Instagram, Facebook, and Google launched their own shopping features to capitalize on the trend.
7. Regular and Micro-Influencers Marketing
Micro-influencers are influencers that have approximately 15.000 or fewer followers. While regular influencers generally have up to 100k followers. According to the Influencer Marketing Hub report from 2021, micro-influencers have the highest average engagement rate at almost 4% on Instagram. And an astonishing 18% on TikTok. The average engagement rate on Instagram is as low as 2% (SocialInsider). If we look back, the trend is clear: the gap in engagement widens between micro and mega-influencers.
On a side-note: We have our own engagement-rate tool that is based on all the accounts that neontools users search for. According to those stats, the engagement rate of micro-influencers is 3.6%. But also mega-influencers reach a solid 3.2%, while the average engagement rate is 4.3%.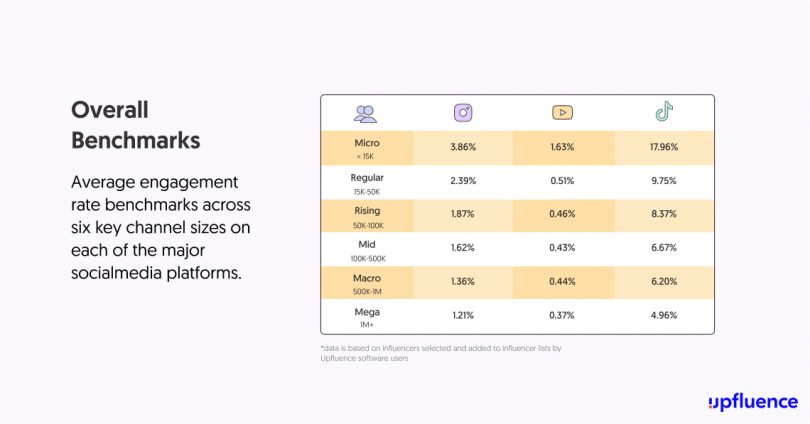 Focusing the marketing efforts on hiring micro-influencers constitutes an ample opportunity for brands to stretch their budget and work with multiple smaller influencers while still achieving their marketing goals.
8. Artificial Intelligence and Performance-Based Marketing
Performance-based marketing will likely become the backbone of influencer marketing, especially because influencers seek long-term partnerships with brands. Clients expect influencers to deliver on promises, such as a specific click-through rate (CTR) or the number of sales. Being able to measure the performance of influencer marketing campaigns is crucial.
Therefore, the great importance of Artificial Intelligence (AI) in digital marketing is undeniable. Being able to spend money on targeted ads, analyze social media accounts, and gather data about consumers is essential in today's fast-paced digital environment. The currency of digital marketing is data. To gather analytical data of their social media performance, influencers and companies should know how to use online marketing tools. For example, neontools offers a wide range of online marketing tools in one place, enabling people to gather analytical data and better understand their online performance.
To learn more about Affiliate Marketing, check out this article from our blog.
Main takeaway companies
Give influencers the freedom and flexibility they need. To create authentic content that performs well, they need to have the creative freedom to produce content that resonates with their target audience. As a company, you should be flexible with your influencer marketing campaign.

Know your metrics and make sure to analyze your influencer marketing campaigns. You can either use online marketing tools such as neontools or ask influencers to send you the analytics of their post-performance.

Figure out what emerging influencer marketing trends will impact your industry. Don't be afraid to experiment, and get to the bottom of how you can take advantage of these trends.
Main takeaway influencers
Focus on your community first. Your worth is tightly linked to the audience that you are reaching with your content. Therefore, make sure that you only accept collaborations that resonate with you and your audience. Concentrate your effort on producing authentic content and be true to yourself.

Long-term focus > short-term focus: Working together with a company long-term and being their brand ambassador might be beneficial for both parties. More and more companies are looking for brand ambassadors as they start to understand the importance of brand fit. 

Know your metrics: Make sure to know how to access your analytical data, and don't shy away from communicating these to the brand when negotiating a collaboration.
If this article was helpful, subscribe to our newsletter for more:
or follow us on Social Media