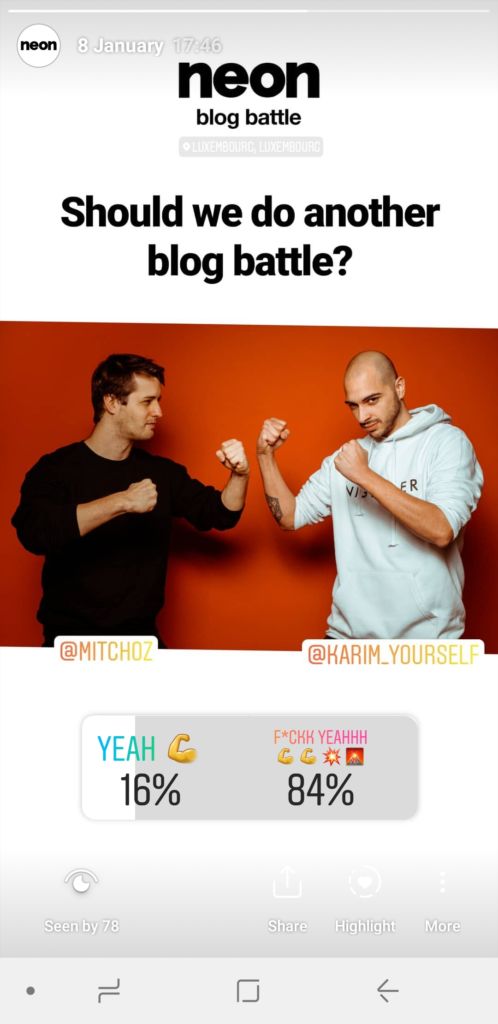 Polls are one of the easiest forms to explore your customers' interests.
The red or the purple lip stick? The brown or the blue jeans? The possibilites are endless and a simple yes or no question can do real wonders for your business. After all, people love it to be asked for their opinion and the poll sticker is an extremely easy way to do just that. 
This is one of the most popular ways businesses (especially smaller ones) tend to use Stories for.  It is fairly easy to do so: Everything that happens at your company could have the potential to act as a look behind the scenes. Show what life in your company is like, how you're working on things and document the process. A simple "boomerang" clip can go a long way and leave a friendly impression.
Be careful though what you're filming. A messy desk or a dirty floor can make for a bad reputation and if you're abusing these videos people might lose interest quite quickly.
And remember: A true magician doesn't reveal his tricks. So don't be too detailed with your "Behind the Scenes".

The "Dark Social" way to collect customer leads (new potential customers): Make your audience send you their interests via direct message (for example by asking a question), then chat with them and sell your product or service.
Don't forget that Instagram also has "Quick Replies" in the settings which you can set up to automate a few things there.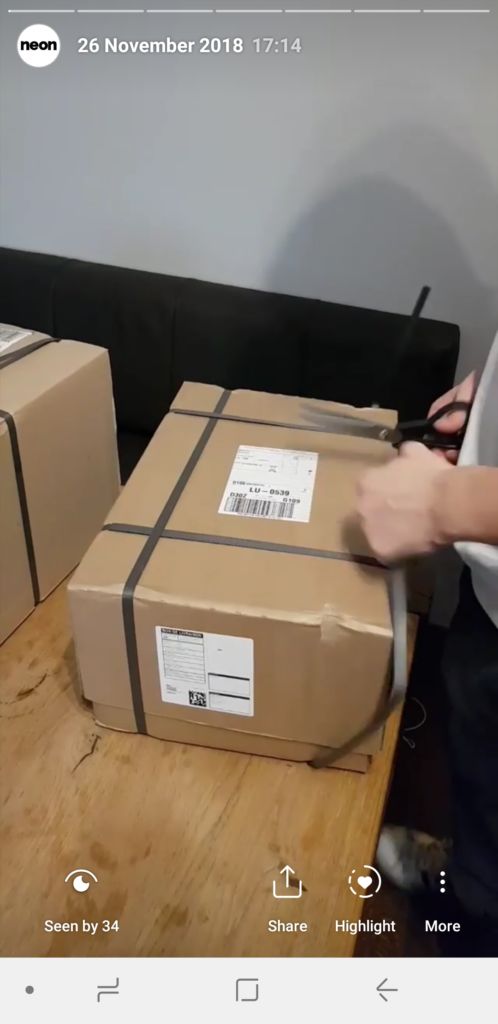 A few seconds are usually enough to make a cool little teaser. Whenever a new product comes to your store, consider leveraging the pleasure of anticipation.
A cool and easy twist you can try is to use the pen and eraser tools to hide certain areas from your Story image like in the example below. Either to tease new posts on your feed or an entire product.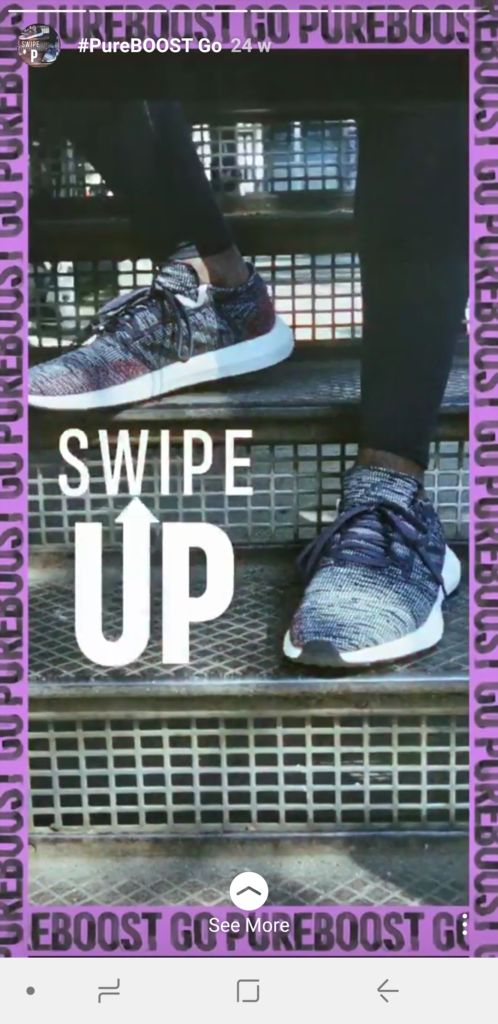 If you're among the succesful accounts that have managed to obtain the "Swipe up" functionality in your sticker collection (instead of only in your ads), you have a lot more possibilites to market your product and generate traffic to your site. Typically you only get this sticker if you've reached 10'000 followers.
The "normal" people can still refer to the "Link in bio" to generate traffic, but the call to action button right in the story typically does a much more effective job.
Use both of these functionalities to send people directly to your online shop or website. 
If this article was helpful, subscribe to our newsletter for more:
or follow us on Social Media