The following is a personal statement by our CEO Misch Strotz.
When Karim and I founded neon 3 years ago, we gave ourselves a mission to teach and empower digital creators. This mission hasn't changed, but the world has and so have our personal interests. 
At neon, none of us are strangers to the digital world. In fact, our entire generation has plenty of memories from digital adventures that we lived through. We have been called 'nerds' way before it became a compliment. For myself, at 10 years old, during the early HTML days, I started making websites that had subpages called "Gifs", "Links" or "Guestbook". Later we all used Myspace and Tumblr. We played Counter-Strike and World of Warcraft together. Our 4 partners (Karim, Sacha, Jacques, and me) all streamed hundreds of Japanese episodes of Naruto Shippuden.
Jiraiya vs. Pain: omg.
It was beautiful and inspiring.
Today, the digital space has changed.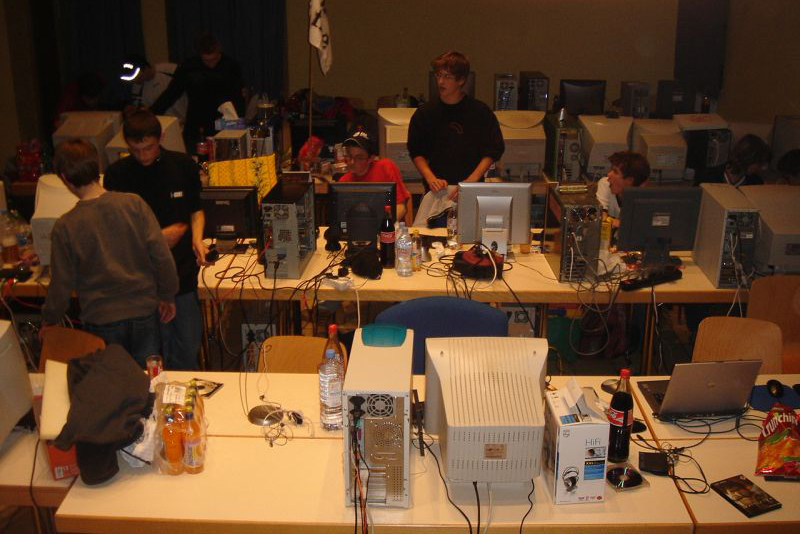 Lan Party with friends in Luxembourg – 2005
With the right mindset and media literacy, the web can still be a place of great inspiration and creation. A place where communities are built, friendships are forged, love is found, and personalities are shaped. It can be a space where awkward social norms don't matter. A place for self-development, self-growth, and the opportunity to be who you truly are.
But around the world, not everyone seems to share these views. Some people think they should own the Metaverse.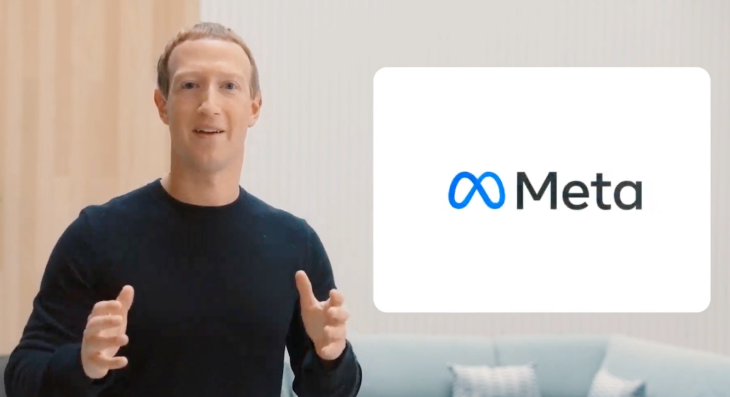 Yes, we're looking at you, Zuck.
My inner struggle
For me, the past decade has been one of ideological ups and downs, especially in regards to new trends and paradigm changes, both in my personal and professional life.
Through these years, I have been dealing with an inner conflict. One part of me sought to be successful in the corporate mainstream world, another part was taunted by the idea of being a pseudonymous geek who simply codes, draws, builds, and creates. I love stories like 'The Social Network', but I also love Mr. Robot.
To this day, I am looking for a solution to this conflict and while I haven't solved it yet, I certainly have learned a few things in the process. The most important one is that it is always worth following one's own instincts and passions over attempting to fit into pre-made categories or narratives. We need to have moral principles in a world that is constantly trying to shape us.
My own struggles have been subject to countless discussions with my friends and business associates, sometimes with a beer at the bar, publicly on Twitter, or on podcasts. During these countless iterations we found a consensus, a compromise:
While there are some things that we cannot change, we can change how we approach them.
That's what this post is about.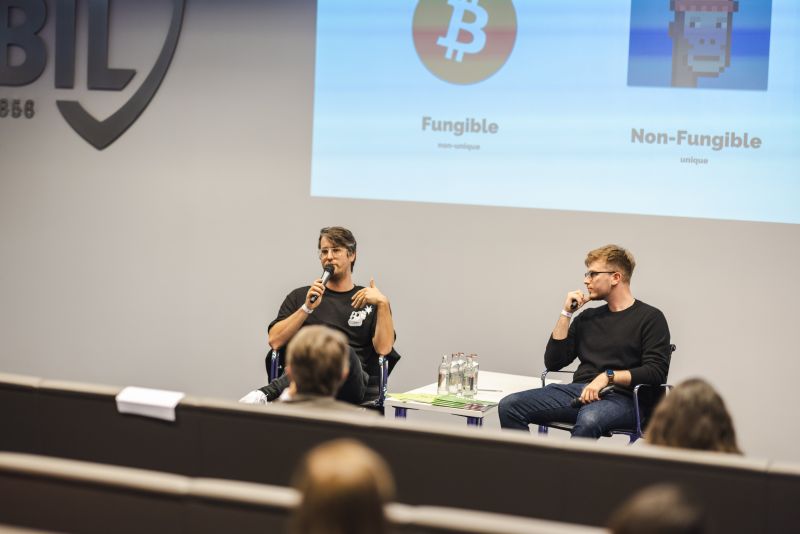 Me (l.) and Damir Babacic (r.) speaking about Web3.
At neon, we believe and genuinely hope that the future will be decentralized, secure, pseudonymous, and fun, similar to the games we used to play as kids.
Most of us would agree that the future does not need endless wars, social credit systems, or a centralized media narrative.
Personally, I do not share the view of a world where central authorities control access to fundamental human and animal rights. 
I feel that the past decade has shown us that we can't accept a future where morally questionable companies become the overlords of their own Metaverse or where big tech companies become our new digital governors and their smart glasses decide what we're allowed to see in the world of tomorrow.  
And while we love the idea of virtual worlds and augmented reality, we are frightened about what centralized power will mean for these worlds. 
That's why…
We have decided to adjust the neon roadmap and mission statement: towards creating a decentralized & free future.
From now on, we will focus even stronger on building and teaching about the things we truly believe in, and not only the things the current market demands from us. We will actively work towards more independence from huge corporations that currently 'run the show' in a monopolistic way, and thus control the very existence of our current business model.
Neon will become a Web3 company: A company focused on decentralized technologies, with the mission of shaping a free and open creator economy of tomorrow.
Unfortunately, we cannot simply snap our fingers and suddenly change the world. We can't ignore the reality of the economies we live in and we are fully aware that we would not be where we are if it were not for many of those companies. However we see that the world needs to change, and we are ready to change with it.
To be clear: I have mad respect for Mark Zuckerberg and other big tech CEOs. I also do not believe that megacorps or big tech are fundamentally evil, but rather I believe that wickedness emerges inevitably from a broken system. A system we want to shape for the better, not for the worse. A system where the very people that build it can profit from it, instead of being the slaves of the few mighty big tech masters.
In my opinion, META's recent announcement is proof that the current system is not ready to change for the better.
What we're doing and how you can join us on this journey
As the first step on this journey, we invite everyone interested in open economies and decentralized (Web3) technologies to join our new neon internet Discord Server. It's the place where we'll share content and discuss ideas. We will close our group (Neon Social Club) on Facebook and LinkedIn on November 16th.
We have moved the neon blog, the newsletter, and the resources away from our agency website over to neontools.io to reflect this roadmap. With the neontools application, we will focus on building tools that are helpful to every creator, not only to the ones who use Instagram or Facebook services.
Our most important building block on this roadmap is neon.page. More news on this soon.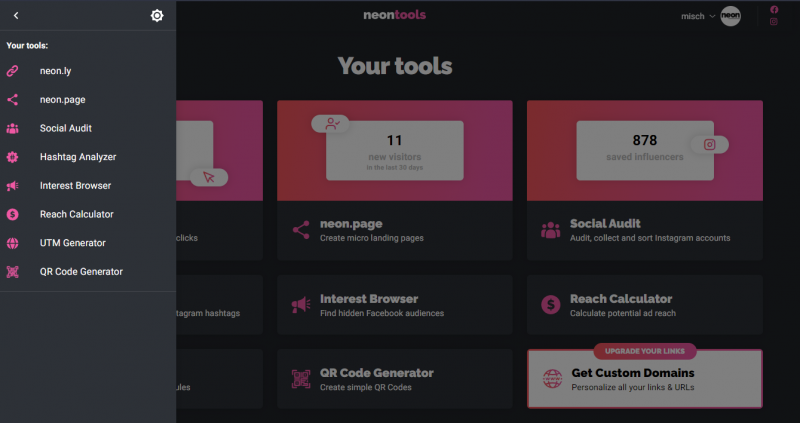 Neontools.io also has a dark mode now. Happy Halloween! 🙂
We have also updated our crypto resources to feature even more valuable links and added a web3 tools section as well. Expect more web3 related content in the future too.
We have set up a brand new website that will soon feature our partners' and friends' personal opinions on our digital future: www.neoninternet.com (Stats for nerds: It's hosted on IPFS and you can also access it here, if you know how: neoninternet.eth/). We will release more news on "neoninternet"'s role very soon.
We have a lot planned for the future and we're in the process of restructuring the company itself in order to succeed on this adjusted roadmap. 
If all of this resonates with you, we'd be more than happy to welcome you as part of our community.
Let's build the creator economy of tomorrow. Together.

And finally…
The Neonacademy.
Of course, we cannot release a statement like the above without showing that we actually mean it.
We have been thinking a lot about this for months already and the recent developments have only strengthened our opinion.
The neonacademy and all its courses will become completely free on November 15th.
In the meantime, you can apply a 100% Discount voucher using the code:
DONTBEEVIL
See you in the future.
Our future.
Misch Strotz